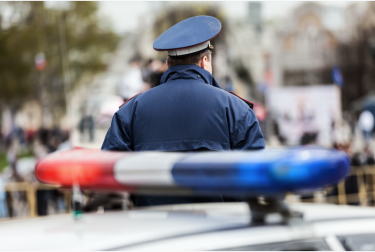 The U.S. Immigration and Customs Enforcement (ICE) won't receive help from the Chicago Police Department (CPD) because of restrictions placed on city officers and employees. However, ICE essentially manipulated the CPD into responding to its operations in order to bring them into the detainment process.
How ICE Caused CPD to Respond
In September 2019, as ICE detained Chicagoans following multiple immigration operations, ICE officers "tricked" the CPD into responding to its requests for backup.
The Chicago Welcoming City ordinance strictly prohibits police officers and other city employees from questioning citizens' immigration statuses or notifying federal agents of undocumented immigrants. Regardless, ICE took steps to encourage CPD to violate that ordinance.
City officials, including Ald. Raymond Lopez, attacked ICE, specifically claiming that federal officers made a phone call to 911 to request backup during an immigration stop that took place in Back of the Yards, which led to CPD officers responding to the scene.
Regarding the incident, Lopez stated, "This was a bait call to get CPD out there … Unfortunately, CPD was manipulated by ICE."
According to Mayor Lori Lightfoot, ICE agents' call while serving a warrant gave the impression that they were in distress, causing the CPD officers to respond against protocol. The department's First Deputy Sup. Anthony Riccio stated that officers left the scene once they became aware that the ICE agents weren't in distress.
CPD's Role in ICE Operations
Following the incident, Lightfoot stated that there would be efforts to "tighten the protocols to make sure that if there is a call that comes saying 'Homeland Security' that there are more questions asked before anyone is dispatched."
The mayor also ordered Chicago officials to place more restrictions on the rules regarding when Chicago law enforcement officials are permitted to assist Department of Homeland Security agents in their efforts to enforce federal immigration law. Additional training or a new set of rules would also be developed in response to the incident.
Ultimately, these changes will help ensure that CPD remains uninvolved in ICE agent operations.
Remaining Silent During ICE Investigations
Erendira Rendon, the vice president of immigration advocacy at the Resurrection Project located in Back of the Yards and Pilsen, recommended that residents remain silent when facing ICE agents. Remaining silent can help prevent an arrest or, even if an arrest takes place, assist residents' attorneys when building their case.