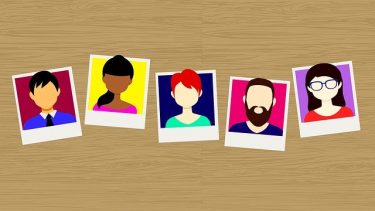 Illinois, including Chicago, has seen an increasing number of immigrants, many of whom come from Mexico. Immigrants are now engrained in communities all over the state. In fact, one in seven Illinois citizens is an immigrant, while immigrants make up over 20 percent of business owners operating businesses in the Chicago metropolitan area.
Immigrants Are Integral in Illinois
According to stats gathered by the American Immigration Council, around one in seven residents in Illinois is an immigrant. One in eight residents is a native-born citizen in the U.S. with at least one parent who is an immigrant.
In 2015, 14.2 percent of the population was composed of 1.8 million immigrants, and Illinois alone was the home of immigrants composed of 863,196 men, 870,770 women, and 92,190 children. That same year, a majority of immigrants came from Mexico, India, Poland, the Philippines, and China.
By 2016, around 1.6 million people were native-born citizens with at least one parent who was an immigrant.
Almost Half of Illinois Immigrants are Naturalized with Varying Educations
In 2015, around 880,242 immigrants, or 48.2 percent, had become naturalized citizens, while another 326,135 immigrants qualified for naturalization that year, with around 73.2 percent of immigrants reported having spoken English either "well" or "very well."
When it came to education in 2015, almost one in three immigrant adults had obtained either a college degree or pursued higher education, while one in four hadn't obtained a high school diploma.
Undocumented Immigrants and DACA Recipients in Illinois
In 2014, around 24 percent of the immigrant population in 2015 was composed of 450,000 undocumented immigrants, which translates to around 3.5 percent of the total population in Illinois.
Another 817,066 residents in Illinois, including 343,532 of those native to the U.S., had at least one family member who was undocumented from 2010 to 2014.
In 2016, around 73 percent of immigrants eligible for Deferred Action for Childhood Arrivals (DACA) had applied for the program. Another 18,000 citizens in Illinois met all DACA requirements with the exception of educational requirements, and another 9,000 would become eligible once they reached a certain age.
Immigrant Workers
Around one in every six workers in the state is an immigrant, consisting of 1.2 million immigrant workers in 2015, or 17.9 of the overall labor force.
Keeping these stats in mind, the numbers have increased since and will continue to increase as more immigrants adapt to American culture and call Chicago their home.