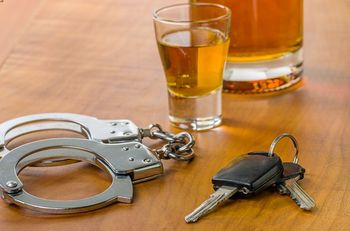 Applying for U.S. residency with a DUI can add complications to the process. An immigrant that is charged with a DUI offense may face additional legal consequences in addition to driver's license revocation and criminal penalties. The legal process following a DUI arrest can be daunting, but there are ways for immigrants to avoid hurting their visa status.
How a DUI Arrest Affects Immigrant Status
In some cases, a DUI arrest, charge, and conviction can negatively impact an immigrant's visa status in the U.S. Upon arrest, police will take fingerprints and photographs of the suspect, which then go into the national database. This data will be in the system permanently, and it will appear whenever an immigrant applies for benefits such as visa renewal, naturalization, and work authorization.
Ultimately, having a DUI on their record can result in immigrants' denial of reentry, removal, or deportation. However, the repercussions will depend on the facts around the DUI, the person's current position in the immigration process, and the types of prior violations on his or her record.
What Is a Conviction?
Immigration law has a broad definition for conviction. Under the Immigration and Nationality Act, a conviction is any type of "formal judgment of guilt entered by a court, or if adjudication of guilt has been withheld, where a judge or jury has found the alien guilty or the alien has entered a plea of guilty or nolo contendere or has admitted sufficient facts to warrant a finding of guilt, and the judge has ordered some form of punishment, penalty, or restraint on the alien's liberty to be imposed."
Any sentence or term of imprisonment also pertains to court-ordered confinement or incarceration regardless of the actual execution of the sentence or imprisonment.
How a Conviction Could Affect Current Visa Holders
After receiving information about an immigrant's DUI arrest, the State Department may revoke the visa and require the individual to reapply. Even if the visa isn't revoked, individuals will still be under more scrutiny when attempting to reenter the U.S., and the Customs and Border Patrol (CBP) inspectors will have to determine whether the person is still eligible. In many cases, CBP will enable non-immigrant visa holders to enter the U.S. with only one misdemeanor DUI on their record, but delays may occur with interviews and inspection.
With multiple DUIs on their record, visa holders are more likely to be denied entry and deported to their home country. Hiring an immigration lawyer can help protect the rights of immigrants with DUIs. An attorney can help stop removal proceedings, so immigrants can focus on resolving other legal issues.