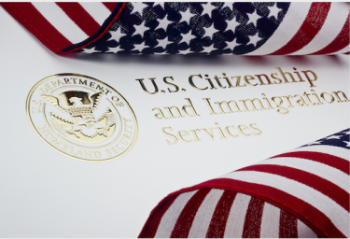 In some cases, the cut-off date for a green card application may move backward in a process known as visa retrogression. Typically, United States Citizenship and Immigration Services (USCIS) will let green card applicants know where they stand in line through their Visa Bulletin, enabling people to apply before the cut-off date. However, certain circumstances could lead USCIS to make the cut-off date even earlier.
When Visa Retrogression Occurs
Occasionally, there are months when a larger number of people apply for immigrant visas within a specific category than the number of visas available. This can lead USCIS to move the cut-off date backward. This visa retrogression won't automatically carry over into the next month, but it can be unexpected for many people in line.
Visa retrogression most frequently takes place in September, the end of the government's fiscal year. Normally, the cut-off date for the next month resets to the date set prior to the retrogression.
The Visa Bulletin typically indicates when a retrogression is taking place, helping visa applicants to prepare. This isn't always the case, however, as retrogression can occur unexpectedly and move applicants toward the back of the line. This unexpected retrogression makes it important for green card applicants to ensure that their applications are sufficiently prepared, enabling them to apply for a month when a retrogression isn't taking place.
What to Do in the Event of a Retrogression
If a visa retrogression takes place and individuals have already filed their green card application, it is recommended that applicants avoid taking further action outside of making sure their contact details are current.
Applicants don't need to worry about their applications being rejected if visa retrogression is active. USCIS states that in some cases multiple visa categories are fully subscribed within only a few days after publishing the most recent Visa Bulletin. Regardless, officers are instructed to continue accepting and processing applications as long as the corresponding visa was available at the time of filing. On the other hand, officers can still deny applications if applicants are ineligible for reasons not pertaining to the retrogression.
To avoid issues regarding visa retrogression, it's in an immigrant's best interests to prepare his or her application as soon as possible to secure the ideal date and keep all information up-to-date if a retrogression pushes him or her back. Taking these steps can help facilitate a smooth process and increase the chances of approval.