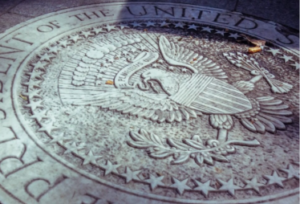 Some Illinois immigrants who have had their previous deportation cases administratively suspended might now face having them reopened because of the Trump administration's stance on immigration. The cases were administratively closed by administrative law judges to help their dockets move more quickly and because Immigrations and Customs Enforcement lawyers used prosecutorial discretion to decide not to move forward with them. The push to reopen the administratively suspended cases could impact hundreds of thousands of immigrants across the U.S.
Effort to Reopen Deportation Proceedings
Under the Obama administration, the government took the approach of prioritizing deportation cases of people who were convicted of certain crimes. The government deemed other cases to be low priority and allowed prosecutors to exercise discretion and request that they were administratively suspended. When a case is administratively suspended, it is taken off the immigration judge's docket. No further proceedings happen so that the case is functionally closed. Prosecutors are able to request that the cases are placed back on the courts' dockets. In the last two years of Obama's administration, prosecutors made 3,551 requests in 2015 and 4,847 in 2016. During Trump's first year in office, prosecutors made 8,400 requests. So far in 2018, almost 8.000 cases have been reopened.
Currently, there are 355,000 immigration cases that have been administratively closed. Internal documents from Immigration and Customs Enforcement revealed plans to reopen almost all of them, potentially impacting hundreds of thousands of people. Many people who may have continued living in the U.S. for years could now face a future that is uncertain.
The prosecutors have been given orders to prioritize the administratively closed cases in a certain order. Cases with the highest priority are those in which the immigrants are jailed and those that involve people with criminal records. ICE will then work on cases in which motions to recalendar have been denied. Finally, they will work on the remaining cases.
What Can People Do?
People who have deportation cases that have been administratively closed might want to look for alternative ways that they can legally remain in the U.S. Some immigrants may be eligible for different types of visas or refugee status. People may want to explore their options to learn whether they might be able to benefit from one of the legal ways to remain in the U.S. so that they do not have to live in fear.