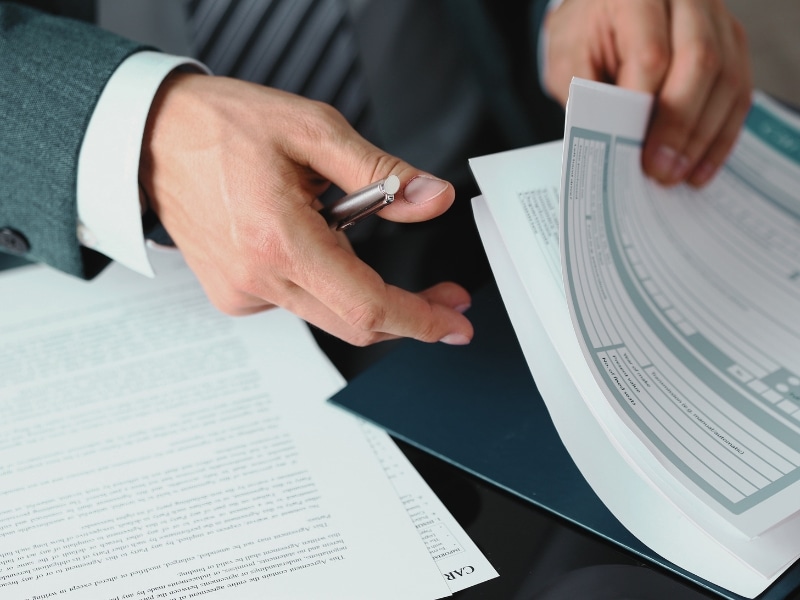 The Dream Act of 2023 is a specific bipartisan bill with the goal of giving young immigrants in the country the chance to become citizens of the country they've called home for their entire lives. It works by enabling young immigrants to become lawful permanent residents (LPRs) in the U.S., enabling them to live and work in the country. It's one of the most important pieces of immigration news to come out in recent years.
How the Dream Act of 2023 Began
The Dream Act of 2023 first developed under Senators Dick Durbin and Lindsey Graham, a Democrat and a Republican, respectively. Both created the bill with the goal of opening a pathway to citizenship for young immigrants who have lived in the U.S. for most, if not all, of their lives. These individuals are known as Dreamers. The bill would ultimately aim to enable these undocumented immigrants to gain LPR status and, eventually, become citizens if they choose.
The Dream Act of 2023 ultimately helps eliminate the fear of deportation that many young immigrants face. Upon becoming LPRs through the act, immigrants may not only live in the U.S. legally, but can also gain employment and leave the country without fear of being barred from reentry.
While Dreamers have had options available to them in the past under the Deferred Action for Childhood Arrivals (DACA) policy that the Obama Administration established in 2012, DACA has undergone repeated threats in the years since. As of 2023, the DACA policy is considered illegal according to the 5th Circuit Court of Appeals, which has led to an indefinite closure of the policy to new applicants.
The Dream Act of 2023 came along in a time when there is great uncertainty regarding the future for Dreamers. While Congress has debated the development of the Dream Act in some form for decades, there hasn't been a real version of it in place until now. This particular act means there is new hope for Dreamers on the horizon.
How the Dream Act of 2023 Would Work
The following are the basic steps that people could take under the Dream Act to transition from undocumented immigrants to LPRs and citizens:
Gaining CPR Status
The Dream Act of 2023 doesn't give immigrants a direct path to citizenship, but it can point them in the right direction by allowing them to apply for conditional permanent (CPR) status. There are certain requirements they must meet to qualify under this act.
If applications for CPR status receive approval from U.S. Citizenship and Immigration Services (USCIS), they would be able to keep this status for eight years. However, they may no longer be valid CPRs if they no longer meet the criteria in place to qualify.
Becoming LPRs
Once individuals have either completed two years at or graduated from a postsecondary education program, worked for at least three years, or provided honorable military service for two years in the U.S., they may have the conditions removed and become LPRs. Many DACA recipients would automatically become LPRs due to their having met these requirements upon applying under the new bill.
In addition, approved applicants may be able to have their conditional requirements removed if they are under compelling circumstances. These specific circumstances would include situations where the DACA recipient's removal would lead to serious consequences and challenges for the individual's immediate family members who have LPR or citizenship status.
Earning Citizenship
With conditions removed and if they meet certain qualifications, Dreamers may become citizens. To gain citizenship in the U.S., you would need to submit identifying information and biometric data, clear a medical exam, and have a criminal background devoid of certain felony convictions and other serious criminal convictions.
Becoming American citizens would offer more freedom for Dreamers and their loved ones, enabling them to freely live and work in the U.S. while making it easier for them to contribute personally and economically to their communities.
Harsh immigration policies are toxic for kids in the U.S. and their families, but the Dream Act is attempting to mitigate those policies by making it easier for Dreamers to truly succeed in this country.
Who Qualifies for the Dream Act of 2023?
If you want to qualify for the Dream Act, the U.S. government must deem you either "deportable" or "inadmissible" under current immigration laws. Others may qualify if they are in the country with temporary protected status.
Also, applicants must have lived in the country continuously since arriving in the country as minors under the age of 18. Specifically, they need to have lived in the country continuously for four years upon their arrival.
Qualifying individuals will also need to have earned or be in the process of earning a high school diploma or the equivalent of one, such as a General Educational Development (GED). Individuals may also meet the educational requirement if a higher education institution has admitted them.
Requirements for the Dream Act
When trying to qualify for the Dream Act of 2023, you will need to take certain steps to meet all requirements. Keep in mind that the Dream Act of 2023 isn't currently in law, meaning you must follow the steps to apply for DACA.
The following steps detail how to apply for the Dream Act under DACA:
1. Determine Eligibility
The first step will involve determining whether you're eligible for the Dream Act and DACA. To be eligible, you must:
Have been under the age of 31 as of June 15, 2012
Have lived in the U.S. since June 15, 2007 up to the present day
Have entered the country prior to turning 16
Have had no lawful conditional or permanent resident status on June 15, 2012
Be currently enrolled in school, have graduated from high school, received the equivalent of a diploma, or have served in the military honorably
Be physically in the U.S. at the time of applying and as of June 15, 2012
If you're not sure whether you qualify under the current requirements, an immigration legal services attorney can help confirm eligibility.
2. Collect All Relevant Documentation
You must also collect sufficient documentation to help prove eligibility and meet all requirements in place for DACA recipients.
Documents will include: Two passport photographs that include your name and date of birth, a birth certificate, a foreign passport biographic page, criminal records, school records, and proof of entry into the U.S. before the age of 16. USCIS won't return these documents to you after applying, making it important to only submit copies of these documents.
3. Pay the Necessary Fees
You will also need to pay a fee of $495 to USCIS when applying for DACA. You have the option of paying this fee via personal checks, money orders, or cashier's checks, but it's ideal to pay via money order or cashier's check because of USCIS's current uncertainty around withdrawal times.
If you're unable to pay this fee on your own, you may be able to pay through financial assistance from legal service providers or certain organizations that support immigrant rights.
4. Complete All Necessary Paperwork
Obtain copies of all relevant, up-to-date forms from the USCIS website. These forms will include Form I-765, Form I-765WS, Form I-821D, and Form G-1145, along with any other forms that apply to your case.
You can then complete each form. When doing so, ensure all information you provide is accurate, updated, and consistent across all documents. Be honest when answering all questions and include all relevant information to increase your chances of approval.
After completing all relevant forms, create copies of them for your personal records. Also, make sure that you have provided a signature for each form.
5. Develop a Cover Letter
A cover letter is a good way to help speed up the review process when USCIS receives your application packet. This cover letter will summarize the information within, and you can use it to help you make sure you've included all necessary documents in your packet before sending it to USCIS.
You can find plenty of examples of these cover letters online.
6. Submit Your Packet
With everything in order, you can send your packet to USCIS for review. You may then track the status of your submission.
7. Attend a Biometrics Appointment
You will also need to visit your nearest approved Application Support Center to have biometrics taken.
8. Await Review
USCIS will review your application and determine if you qualify for a DACA grant. You may need to submit additional information upon request before receiving an official response from USCIS.
The Dream Act Gives Young Immigrants a Chance at Thriving
With the help of the Dream Act of 2023 and other attempts to improve immigration policies in the U.S., young immigrants will have a better chance of flourishing in the U.S. and eventually becoming citizens if they meet all qualifications. Therefore, potential Dreamers should stay up-to-date on the latest immigration news.