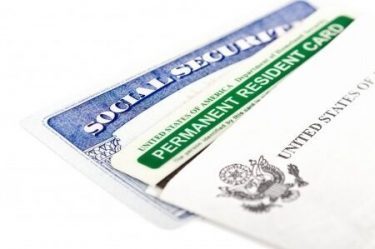 As of August 29, 2016, the Department of Homeland Security (DHS) has expanded the eligibility of I-601A provisional waivers to include all eligible spouses and adult children of lawful permanent residents. Previously, only the spouses of US citizens and some children of US citizens qualified for the waiver.
Purpose of I-601A waiver
The I-601A waiver significantly reduces the amount of time lawful U.S. citizens must be separated from relatives and minimizes the difficulties involved when a foreign-born individual seeks lawful residency in the United States. Prior to I-601A waivers, these individuals had to remain in their current country until their status was decided. There are many relatives of U.S. citizens who qualify for permanent residency based on their relationship. However, some laws stipulate that these individuals must apply for residency from their home country at a U.S. consulate. If they are already in the United States, they must leave and apply via the method of consular processing. This creates a problem for many people because they may be barred from reentering the United States for as much as ten years. They must seek an unlawful presence waiver to return to the United States. The best immigration lawyers are familiar with the complex requirements of obtaining legal citizenship in the United States. Beginning in 2013, spouses and some children of U.S. Citizens could remain in the United States only if they could show leaving the country caused hardship to a U.S. citizen who was their spouse or parent.
Key changes to I-601A waivers
Prior to the recent expansion by DHS, only immediate family members of U.S. citizens were able to show that hardship. Under the expanded eligibility, spouses and children of legal permanent residents qualify for the I-601A waiver. The I-601A was previously available only to people who did not have any deportation orders against them. Now, people with final orders of removal, deportation, or exclusion can apply for the I-601A. when they have filed a Form I-212. Under the recent expansion of eligibility, there is no more cut off dates to apply. Under the old restrictions, some people already scheduled for interviews in their home country could not file for the I-601A. Some of the best immigration lawyers feel the recently expanded eligibility by DHS for I-601A improves the path to permanent residency and citizenship for many people.