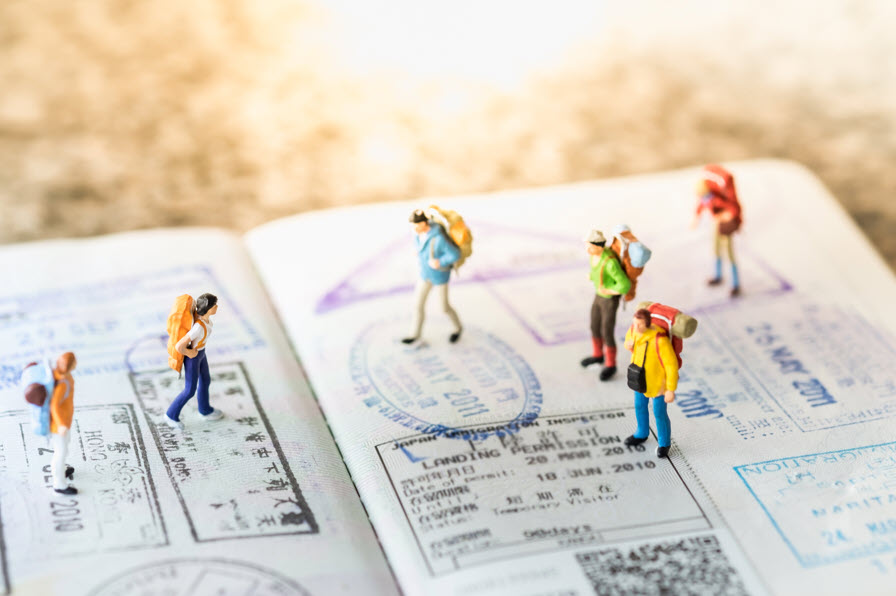 To find the best immigration lawyers in Chicago, individuals should prioritize quality over affordability, review the lawyer's qualifications, check references, and consult with the attorney in person or over the phone. Hiring a qualified, recommended attorney who is experienced with similar cases can mean the difference between a successful and unsuccessful case.
Finding the right attorney can have a huge impact on your experience during the immigration process. The following are some critical steps to take when looking for the best immigration attorney.
Prioritizing Quality Over Affordability
As individuals begin their search for the ideal immigration attorney, they should choose quality over any other factor. Working with a skilled lawyer who has a reputation for success will likely achieve a better outcome with a case than if a person were to select a more affordable, but less reputable attorney.
Learning About Qualifications
When selecting the best immigration lawyers in Chicago, it's also important to make sure they have sufficient credentials and experience. Much of this information may be available through the attorney's website, but it's also important to look at other sources, including the state bar where the lawyer's offices are located.
In addition to credentials and experience, individuals should determine if the attorney was subject to any complaints or was involved in a malpractice lawsuit at any point in the past. 
Getting a Referral
Sometimes it's best to find a lawyer through friends and family who have worked with one. By asking around, it's possible to find someone who has worked with a reliable immigration lawyer. Based on their experience, they may be able to recommend the best immigration attorney.
Individuals should still conduct additional research online to determine if the attorney is a good fit.
Consulting With the Attorneys Selected
After narrowing down the list of potential attorneys, the next step is to consult with each to determine which is most ideal. Individuals can interview attorneys by scheduling in-person appointments or phone calls.
Individuals can then request more information about the attorney, including what kinds of cases they've handled in the past, along with their experience in immigration law. The attorney's personality is also important to consider, as incompatible personalities may also lead to a bad attorney-client relationship.
Meeting with the attorney can also help determine if communication is clear. Immigrants who speak a foreign language as their first language should make sure the attorney is familiar with their language and can ensure there's no miscommunication at any point.
Ultimately, meeting with the attorney can help determine whether the attorney makes individuals comfortable with them before hiring, which will indicate how the relationship will be moving forward.
Asking About References
When speaking with each attorney, individuals should ask about references. A good immigration attorney will be able to provide potential clients with plenty of references detailing previous success stories with other clients.
If an attorney can provide an adequate number of references that show a long history of satisfied clients, this is a great sign that the attorney will be a good fit.
Choosing an Attorney That's Technologically Adept
Another deciding factor when choosing an immigration lawyer is whether the attorney relies on paperwork or uses a secure and reliable cloud-based system to generate and store documents.
Electronic documents and signatures offer a level of convenience that manual paperwork doesn't, and it can save more money on postage. Individuals will also be able to take comfort knowing their documents are consistently secure and accessible in the event of any potential outages or other disasters.
Negotiating Fees
Before making a final selection, there shouldn't be any lack of clarity regarding payment. Individuals can negotiate fees before hiring an attorney to better determine what they'll be paying for once their case begins.
One way to determine if fees are reasonable is to compare the lawyer's stated fees with other attorneys, who may charge a flat or hourly rate. Some attorneys may also charge additional fees throughout the representation, including long-distance or postage fees. Generally, transparency is key here.
Finding the Right Attorney Based on Individual Needs
By taking all of these steps, it's possible to locate the right immigration lawyer that can meet even the most specific requirements. Working with the ideal attorney will help ensure the best possible outcome in a case while maintaining a consistently comfortable relationship. Although there are many tasks involved in immigration cases, the right lawyer will make the process easier and work to keep clients consistently satisfied throughout. They'll also understand individual needs to provide services that are truly tailored to clients and their unique cases.