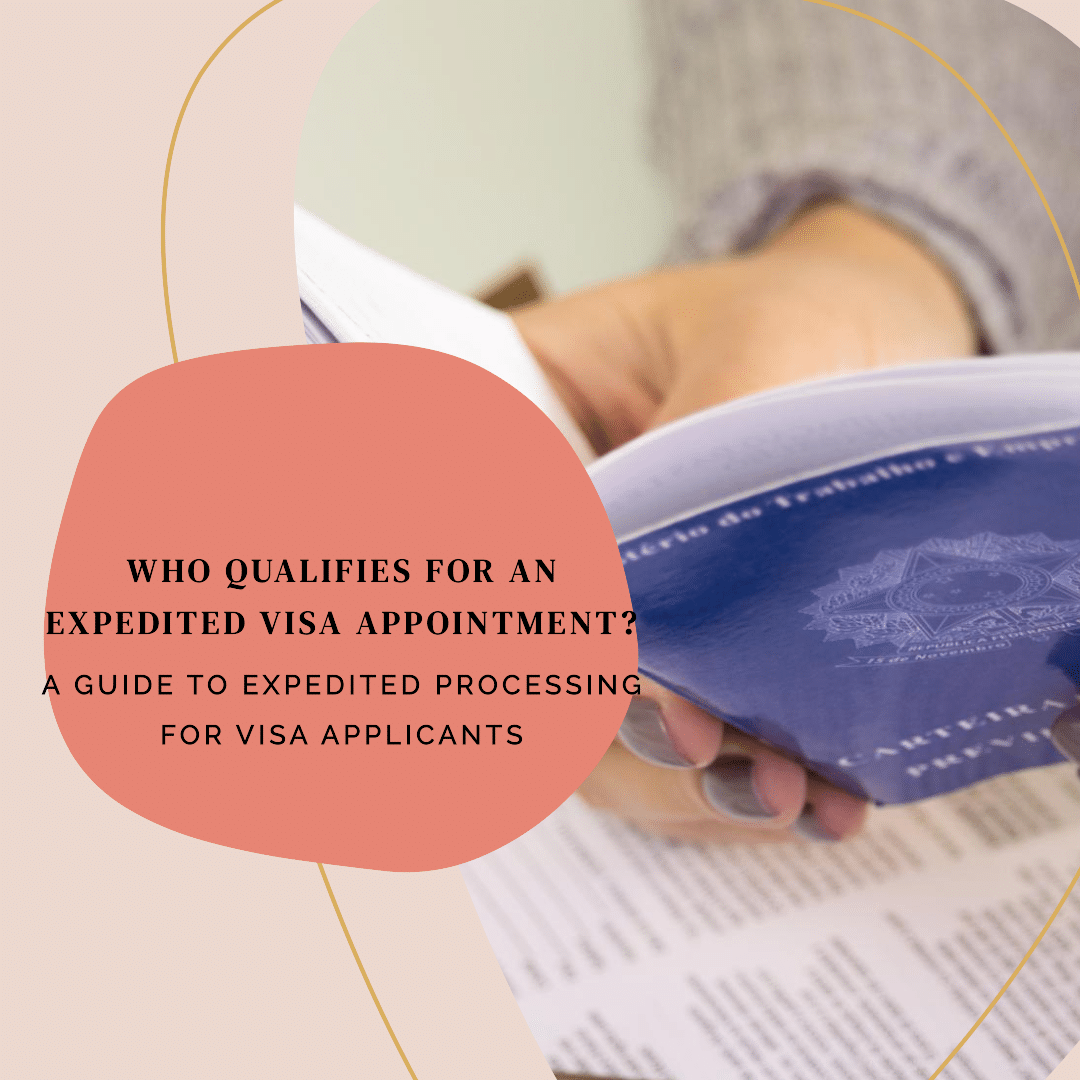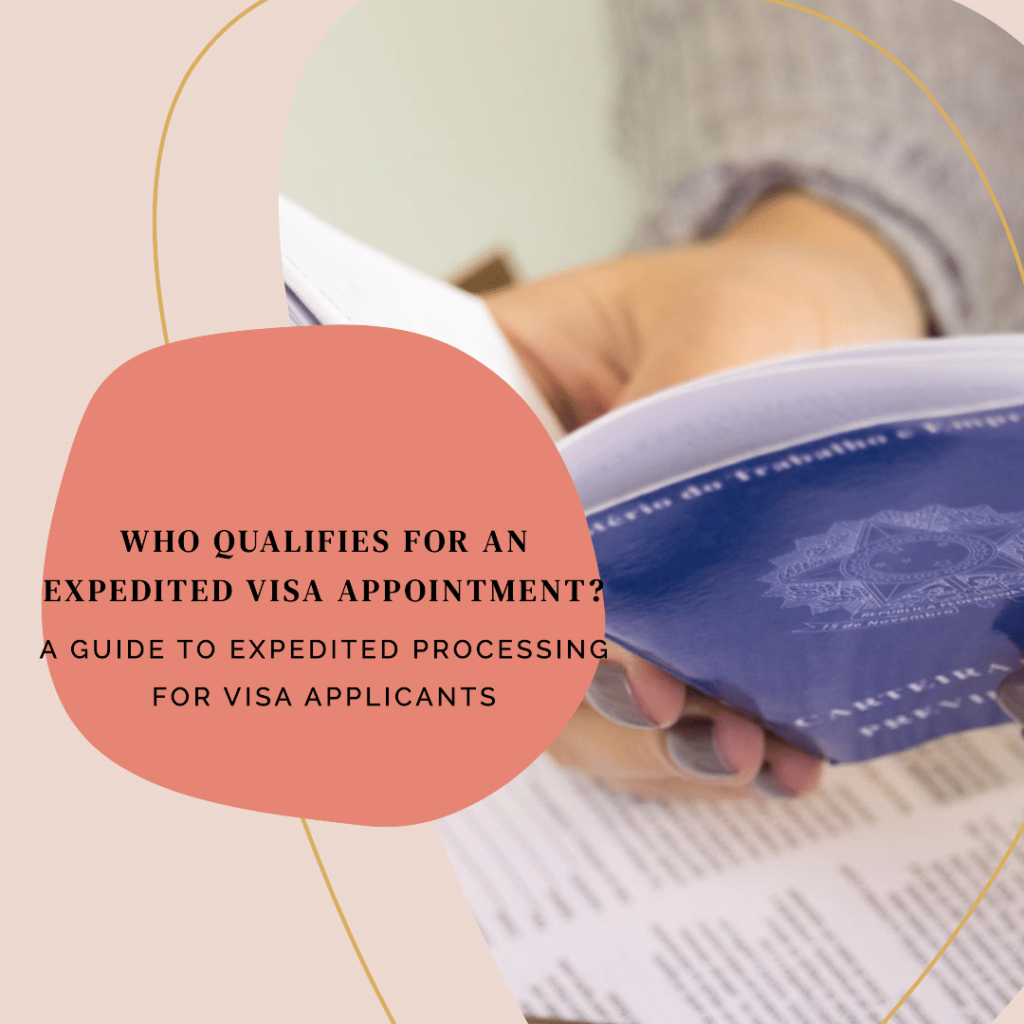 Under certain circumstances, you may be able to request an expedited visa appointment from U.S. Citizenship and Immigration Services (USCIS), such as when you're in an emergency situation or sustain substantial financial loss. 
It's important to know which situations may warrant expedited processing before making this request.
How Quickly Can a Visa Be Expedited?
Generally, the amount of time it takes to expedite a visa will vary from case to case. There isn't a universal amount of time you can expect to receive approval for an expedite request. Upon requesting an expedited visa appointment and application, you can expect USCIS to respond anywhere from a few days to several weeks.
First, you should receive a response from USCIS within around 10 days of requesting the expedited application. USCIS may then make a decision about the request after a few weeks, but you could see a decision much sooner.
You can learn more about the expected expedited visa processing time through the USCIS website.
Criteria for Expedited Processing
When seeking to expedite USCIS processing times, there are certain criteria that visa applicants must meet. Depending on the situation you're in, you may have the chance to request an expedited visa appointment that helps accelerate the process.
The situations that warrant expedited visa processing include the following:
Substantial Financial Loss
If you or your company have sustained significant financial loss, you may be able to request an expedited visa appointment and faster processing from USCIS. However, you must be able to prove this loss and its impact on your immigration situation through a work card or another piece of relevant evidence.
Humanitarian Efforts
You may also be able to expedite visa processing if you're entering the country for humanitarian reasons. For example, you may be able to request expedited processing if your home country presents a risk to you and your family, requiring you to leave the country to stay safe. This is particularly important if you are unable to return to your country of origin and require asylum in the U.S.
Other Emergency Situations
Other types of emergency situations may enable visa applicants to expedite the visa application and approval process.
For example, you may need to gain entry into the U.S. to receive necessary medical treatment from medical experts in the country in a limited amount of time, requiring you to receive your visa faster than you would in other situations. Another circumstance could involve a dying relative, in which case the relative's children would be unable to undergo naturalization in the U.S. to become citizens if the relative is unable to become a U.S. citizen in time before passing.
Additional Special Circumstances
According to USCIS, other types of special circumstances may impact USCIS applications that warrant expedited processing. One of these might be if the U.S. government requires you to enter the country to provide services as a specialized expert in your field, such as a healthcare professional with expertise in an area that facilities urgently require in the U.S.
Steps to Request an Application to Be Expedited
If you want to make an expedite request to USCIS, you'll need to take the following steps:
1. Wait to Receive Your Receipt Notice
You must have your receipt notice regarding the pending petition or visa application. Without this document, you won't be able to proceed with your expedite request.
2. Call the USCIS Contact Center or Chat With Emma
Once you have your receipt notice, you can begin the process of requesting your expedite request by calling the USCIS Contact Center or via teletypewriter (TTY). An officer will then be able to speak with you to discuss your request.
You also have the option of chatting with USCIS's Emma chat system by clicking on "Ask Emma" on the USCIS website. You can then let the system know about your request for expedited visa processing.
Of course, you may also submit your expedite request in written form with a formal written request to the appropriate USCIS office. You must submit sufficient evidence to support your request if you decide to use this method.
3. Receive Your Expedited Service Request Number
After providing USCIS with all necessary information, you will receive your Expedite Service Request Number, which you can then use for tracking your request in the system. You can see the status of your number on the USCIS website and determine how much longer you have to wait before USCIS reaches a decision.
At some point, you may need to provide USCIS with additional documentation to support your request.
4. Reach Out to a Congressperson for Help
Another step you can take while waiting for a response from USCIS is to connect with a local U.S. Representative or Senator to assist with the expediting process. With the help of an immigration legal services attorney, you may be able to get the staff of one of these individuals to connect with USCIS and establish communications.
5. Await a Decision
The final step is to await a decision from USCIS, which should take less than 10 days, but may take as long as weeks. You will receive a notification about the decision via email. However, always ensure any emails you receive are from USCIS directly, as visa applicants must beware of fraudulent emails and letters.
Determine Whether You Qualify for an Expedited Visa Appointment
If your situation allows for it, you may be able to successfully request expedited visa application processing from USCIS. Whether because of a financial loss, humanitarian reason, or another urgent matter, it's often possible to submit an expedite request with USCIS by taking the right steps. You may then be on your way to receiving your visa faster as you seek to become a lawful permanent resident or citizen.