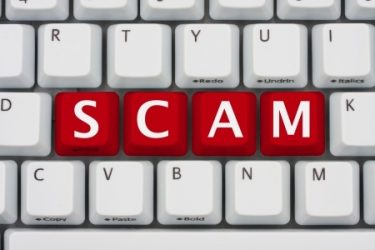 Immigration law can be complex and difficult for many to understand, which is why there are many attempts to scam immigrants amid the confusion. In many cases, these self-proclaimed "immigration consultants" do what they can to manipulate immigrants into paying them for illegitimate services.
Thankfully, there are ways for immigrants to recognize scammers and avoid potential scams when going through the immigration process. The most important step for immigrants to take when trying to navigate the immigration process is to consult with qualified immigration attorneys who will be able to provide reliable representation.
How to Identify and Avoid Scammers During the Immigration Process
When immigrating to the U.S., there are certain clear signs that a scammer may be attempting to lure an immigrant and his or her family into a scam. These signs include:
1. Guarantees
It's impossible for any professional to make a guarantee that they will secure a favorable outcome in an immigration case for immigrants. Even experienced and reputable immigration lawyers can't make any guarantees. So, if a business such as an immigration consultancy advertises a "guarantee" of any kind, it's important to turn elsewhere for more trustworthy services.
2. Bribes or "Hook Ups"
Another sign to look for is a potential "hook up," which is a kind of bribe that a scammer may try to convince an immigrant to pay to manipulate the immigration system. However, while the U.S. immigration system isn't perfect, it's impossible to bribe the system and attempting at manipulation can lead to serious consequences.
3. Make Sure All Documents Are Signed by All Parties Involved
Immigration requires the completion of paperwork, all of which will be in English, including any forms, applications, or petitions that the immigrant will need to sign. Documents can be complex, and many immigrants don't speak English as their native language, which means that it's important to make sure that the third party providing the paperwork includes a signature along with a clearly printed name. If a consultant asks his or her client to seek any fake documents or if the consultant is providing all documents, it may be best to look for another professional to provide assistance with the immigration process.
Looking for these signs can help avoid potential scams and minimize the possibility of serious issues during the immigration process. It's always best to research any immigration consultants or attorneys to determine if they're legitimate before turning to them.