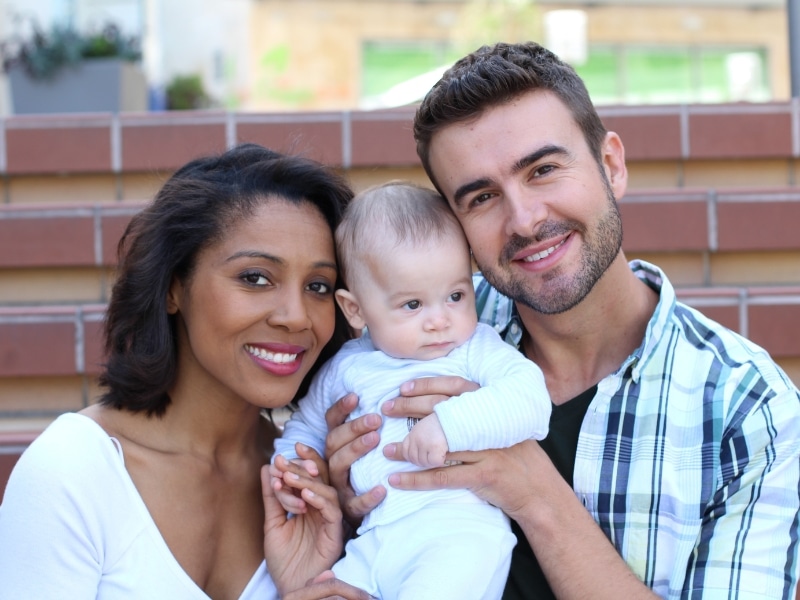 Immigrants in Chicago and across the country are still potentially eligible to renew their Deferred Action for Childhood Arrivals (DACA) grant, as long as they meet all eligibility requirements in place under the U.S. government.
Discover more about what DACA entails and how you may be able to apply for DACA renewal if you qualify.
What Are the Benefits of Deferred Action for Childhood Arrivals (DACA)?
The DACA program initially began in 2012 under the Obama administration. The goal of this program was to allow young children of immigrants to legally live and work in the U.S., enabling them to avoid deportation.
There are many benefits that the DACA program offers for recipients, known as Dreamers. These benefits include:
Opportunities for employment, experiential learning, and national services
Help with purchasing or renting homes
Consumer protection, financial education, and tax credits
Resources to maintain health and well-being
Resources for active-duty service members and military veterans
If individuals meet the eligibility requirements in place and can adhere to the timelines for DACA application and renewal, they'll be able to take full advantage of the benefits the DACA program has to offer.
While the Trump administration attempted to end the DACA program, recent DACA news is positive as the Biden administration took steps to give Dreamers the protection they need. In deciding the fate of DACA, Congress hasn't made a move, but the Biden administration took action in the form of getting the Department of Homeland Security to step in to "preserve and fortify" the program.
Other government agencies and programs are also coming along to give Dreamers certain protections under the DACA program, helping to keep them in the country legally and encouraging them to contribute to American society.
Ultimately, the courts have determined that the decision to end DACA was unlawful, keeping this program in action to give young immigrants a chance to enjoy life in the country they call home.
What Are the Eligibility Requirements for a DACA Renewal?
If you want to renew your DACA grant, you must meet U.S. Citizenship and Immigration Services (USCIS) requirements for eligibility.
Specifically, you may be able to apply for DACA renewal if you meet three main criteria:
Continual Residency
The first eligibility requirement is for you to have lived continuously in the U.S. after first qualifying for and receiving the DACA grant. However, you may still qualify to renew your grant if the U.S. government authorized your immigration to another country.
Clear Criminal Background
You must not have a criminal background that includes any felonies, more than three misdemeanors, or serious misdemeanors.
Confirmation as a Non-Threat
You must not pose a threat to national security or public safety in the government's eyes.
If you meet each of these requirements, you may be able to renew your DACA grant in Chicago.
Applying for Renewal Before Time Runs Out
If you want to receive a USCIS DACA renewal, you must submit your DACA renewal application before time runs out, but you cannot apply too early, either.
USCIS gives you the chance to submit your DACA application between 120 and 150 days of your current grant's expiration. Any earlier or later will render you unable to apply. In other words, you have 30 days to apply.
It's crucial to apply before your grant expires, as you will no longer have legal immigration status in the U.S. if you are without a valid DACA grant. As a result, you would be unable to legally reside and work in the U.S. and risk deportation.
Steps to Renew Your DACA Status
If you want to find out exactly how to renew DACA grants, the following are some steps you can take to successfully apply on time:
1. Complete All Relevant, Up-to-Date Paperwork
The first step to apply is to locate and obtain copies of updated DACA paperwork. Specifically, you'll want to look for DACA renewal forms that include all the necessary fields that you'll need to fill. Make sure all information you provide on this form is current, consistent, and accurate.
If you haven't applied for a renewal before, you may also use the forms you initially used to apply for your DACA grant.
2. Complete the Corresponding Application Forms
You can visit the USCIS website to download and print copies of all required application forms. These forms include Form I-765 (Application for Employment Authorization), Form I-765WS (Worksheet for Form I-765), and Form I-821D (Consideration of Deferred Action for Childhood Arrivals).
3. Obtain a Passport Photo
Another requirement for your DACA renewal application in Chicago is to have two recent passport photos. You will need to take these photos no later than 30 days leading up to when you submit Form I-765. You can take these photos on your own if they meet the requirements in place for them, or you can visit your local post office, pharmacy, or another business that offers to take passport photos.
3. Pay the Fee
Before you can complete the filing process, you must also pay the $495 fee for filing your forms. There are two main components of this fee:
$410 that goes toward authorizing your ability to gain employment
$85 that applies to obtaining biometric data, including fingerprints
You have the option of paying this one-time fee via credit card or money order.
4. Collect All Information and File for Your DACA Renewal
The next step is to gather all documentation you need to submit to USCIS. This will include all forms and aforementioned documentation above, along with a cover letter, both sides of your employment authorization document, and other supporting documentation that proves eligibility.
After gathering this documentation, you can file all of it collectively to USCIS for review. Ensure you send it to the filing address corresponding to your location.
5. Await a Decision
Once you've filed for DACA renewal, the next step involves waiting for USCIS to review and provide a response. Currently, USCIS attempts to process all DACA renewal requests no later than 120 days after receipt. You can reach out to USCIS to learn the status of your application if you don't receive a response within 105 days of filing.
If USCIS denies your application, the agency should send a written explanation for the rejection. While you typically cannot appeal the USCIS's denial of a DACA renewal application, you may be able to get some help from Chicago immigration legal services attorneys.
Can You Change From DACA to Green Card in Chicago?
Under the DACA program, you will be unable to gain citizenship in the U.S. unless you take steps to gain lawful permanent residence or citizenship. One way you can do this is to apply for a green card. As long as you meet the requirements for legal entry, you may apply for a green card under different circumstances.
For example, you may apply for a green card based on employment, marriage, or humanitarian purposes. If you are unable to enter the country legally at the time of applying for a green card, you will need to go through a foreign U.S. embassy or consulate to adjust your immigrant status.
One way to apply for a green card that many immigrants try is to go through family. Specifically, you may be able to receive a family-based green card if you have an immediate family member in the U.S. who currently has a green card or is a U.S. citizen. These family members may include spouses, parents, or children. In these instances, you would need to prove the legitimacy of your relationship with the family member.
If you apply for and receive a green card, you may proceed to take additional steps to become a lawful permanent resident or, eventually, a U.S. citizen. Taking this step would open you up to even more benefits than what the DACA program offers alone, including the ability to vote, receive college loans and other funding options, and apply for food stamps.
Getting Help With Your Application
If you're not sure whether you qualify to renew your DACA grant, you may be able to get assistance from a lawyer. Immigration attorneys may be able to help guide you through the application process and indicate whether you qualify for DACA renewal.
In addition to helping with gathering, completing, and submitting your renewal application, an experienced lawyer may help you identify other opportunities to gain lawful permanent residence or citizenship. For instance, a lawyer may help determine if you qualify to receive a green card or begin the naturalization process to become a citizen.
If you're an immigrant in the U.S. as a Dreamer, you will still qualify to renew your DACA grant for the foreseeable future if you meet the eligibility requirements in place. Successfully applying for DACA renewal could enable you to take additional steps to remain in the U.S. as a resident or citizen.