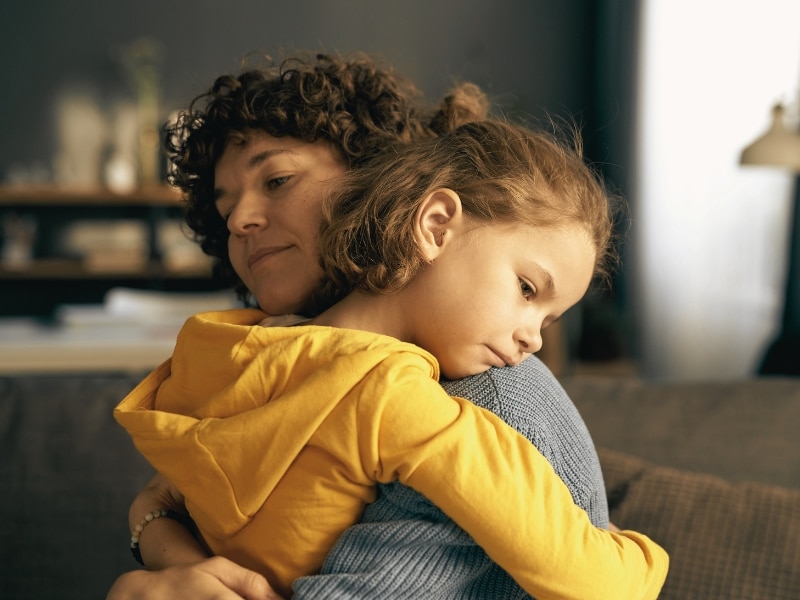 If you are part of the Deferred Action for Childhood Arrivals (DACA) program, you may be able to travel domestically as long as you have the proper documentation in Chicago. However, you may not be able to travel internationally unless you have a critical reason that allows for "Advance Parole."
Knowing the specific requirements for traveling on DACA can help you determine which steps to take to obtain travel authorization for either domestic or international travel.
How Does DACA Work?
The DACA program gives young immigrants in the U.S. a chance to legally live and work in the U.S. and can potentially allow them to become naturalized citizens. Once the government has approved a person's DACA application, the applicant will be able to avoid potential deportation while under the program.
Some benefits of the DACA program include the ability to:
Obtain work permits
Get social security cards
Acquire a driver's license, depending on the specific state
Travel domestically and internationally for valid reasons such as humanitarian work and education
How to Qualify for DACA
If you want to apply for the DACA program, you must meet certain requirements in place for this program. These requirements largely pertain to the applicant's age and the amount of time they've spent in the country, which is due to the fact that this program is for individuals who came to the country as children.
Age and Time in the U.S.
One of the main requirements of the DACA program is that you must have entered the country as a child under the age of 16 and as an undocumented immigrant. You also must have a birthdate that falls on or after June 16, 1981, and you must have lived in the country on a continuous basis as of June 15, 2007.
June 15, 2012 is another key date to consider: You must have been undocumented as of this date, and you need to have been physically located in the country on this day.
Criminal History
When it comes to criminal history, you must not have any history of convictions for serious misdemeanors or felonies, nor can you have a background with three misdemeanors or more. Also, the government must not find you to be a potential threat to people in this country or national security.
Education
Educational requirements to qualify for DACA include either a high school degree or the equivalent of a high school degree. Exceptions to this requirement include enrollment in school or honorable discharge from a U.S. military branch.
DAPA vs. DACA: What's the Difference?
When learning about the DACA program, you might ask, "What are DAPA and DACA?" While the DACA program aims to help undocumented immigrants who entered the country as children, the Deferred Action of Parents of American and Lawful Permanent Residents (DAPA) is in place to help the parents of children who are either lawful permanent residents (LPRs) or U.S. citizens.
The Obama administration introduced both of these programs, with DAPA coming about in November 2014.
Domestic Travel Within the U.S.
Some people in the DACA program may want to travel within the country. If you have the right documentation, you may be able to do so legally as a DACA recipient. You may also travel domestically with the right documents if you're still awaiting the approval of your DACA application.
There are several key documents you must possess to travel within the country under the DACA program, whether your application is pending or approved. These documents include:
A valid photo ID with the same name as what appears on your flight reservation, or
A U.S. Citizenship and Immigration Services (USCIS)-issued Employment Authorization Document (EAD) that proves your identity
Valid forms of ID include passports, driver's licenses from a specific state, or driver's permits, among other forms of government-issued ID.
You will also need a valid form of REAL ID-compliant identification by May 7, 2025. This documentation will apply to all individuals over 18 in the U.S. and become mandatory for individuals who want to travel domestically.
International Travel Challenges With DACA
If you plan on traveling internationally under the DACA program, this could be more challenging than traveling domestically. Before traveling internationally, you will need authorized permission to travel internationally from the U.S. government. This permission is called Advance Parole.
What Exactly Is "Advance Parole?"
This travel document enables you to return to the U.S. after initially leaving while eliminating the need to apply for another visa. It also prevents your DACA or another application from becoming void due to your travels. Many people use it on the DACA program or if they're awaiting decisions on applications for adjustment of status, permanent residence, and asylum.
However, even if you are allowed re-entry with an Advance Parole document, you may still be unable to travel internationally unless you have a valid reason for embarking on these travels. These reasons exclude vacations and leisure, but they can apply to work, humanitarian efforts, and education.
Threats to the DACA Program
While the DACA program has helped many young immigrants get the protection they need to avoid deportation in the U.S., the government has been deciding the fate of DACA as certain parties oppose the program, arguing that it is unlawful.
The threat to DACA began with the case of Texas v. U.S., et al., when multiple Republican attorneys general attempted to have the Supreme Court declare DACA unlawful. Currently, the status of DACA is uncertain as we await a decision from Judge Andrew Hanen after recent hearings.
Previously, Judge Hanen has agreed with the Republicans in the decision to deem DACA unlawful, but he may reverse his decision in the future.
Applying for a Green Card as a DACA Recipient
If you want more freedoms as a DACA recipient, you won't be able to gain LPR or citizenship status directly through DACA. However, you may be able to apply for a green card that will give you more options in the U.S.
To qualify for a green card in the U.S., you must meet the lawful entry requirement for immigrants. Depending on your situation, you may apply for a family-, employment-, or humanitarian-based green card.
If you don't currently have lawful entry in the U.S., you will need to go through a foreign consulate to adjust your status. This process would entail leaving the U.S. temporarily to obtain a valid U.S. visa at an American consulate or embassy in your country of origin. While this may allow you to meet lawful entry requirements, you may be unable to enter the country again if you lived in the U.S. with undocumented status for six months or longer.
Once you receive your green card, you may be able to eventually become an LPR or gain citizenship if you meet all additional requirements. The advantages of this status adjustment would give you more freedom, including the ability to travel with fewer restrictions compared to DACA recipients, and the ability to vote and receive government assistance such as financial aid and food stamps.
How an Attorney Can Help
Not sure if you meet the requirements to travel domestically or internationally? You may also need help if you worry that you're facing deportation or have other issues that apply to your immigrant status. In any case, you may benefit from the assistance of a Chicago immigration and legal services attorney.
For example, an attorney can work with you to help you obtain and complete all documentation to prepare for domestic or international travel. An attorney may also be able to help you organize all documentation to help you apply for adjustment of status and get on the path to citizenship.
Attorneys with a focus on immigration may also help defend you in administrative court if you're facing deportation or other legal issues. Ultimately, you can get plenty of guidance from an experienced lawyer if you need legal assistance as a DACA recipient or an immigrant with another status.
Meeting the DACA Travel Requirements in Chicago
So, can DACA recipients travel in our outside the U.S.? With the proper documentation and reasons, and by meeting all applicable requirements, these individuals can travel either domestically or internationally.
Traveling domestically in the U.S. is generally easier as a DACA recipient than it is to travel internationally. If you want to travel domestically, you will require proper identification, which will eventually include a form of REAL ID in Illinois and across the country. If you want to travel outside the U.S., you will need a valid reason to do so along with Advance Parole documentation, or you may be unable to reenter the U.S.
Meeting the proper requirements will help ensure that you're able to travel legally both within the country and abroad.