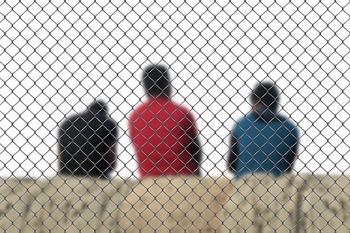 The deportation process is long and consists of several steps. The process generally starts with an arrest and detainment followed by hearings and ultimately deportation. Understanding what to expect during the deportation process and when to contact an immigration lawyer can help immigrants avoid getting deported.
Starting with an Arrest
If a person is suspected of having entered the U.S. illegally, federal or local law enforcement may arrest the immigrant before transferring the person to U.S. Immigration and Customs Enforcement (ICE). Agents who have the authority to arrest individuals include local police officers, U.S. Border Patrol agents, or ICE agents.
Expedited Removal for Illegal Entry
If it's determined that a person entered the country illegally or overstayed a visa, the immigrant may undergo deportation via the expedited removal process. While it's impossible to appeal expedited removal orders, it may be possible to prove that the order was issued improperly and request the government's dismissal of it.
Expedited removal is reserved for individuals who are arrested within 100 miles of U.S. borders and have been living in the U.S. for 14 days or less.
Notices to Appear and Detainment
If expedited removal isn't warranted, the arrested individual will begin removal proceedings with the court. ICE provides individuals with a Notice to Appear in proceedings that details the specific reasons why the federal government believes the individual is an unauthorized entrant.
If ICE decides to remove an individual, the agency may also detain the person at an immigration detention center or a contracted prison. From there, the agency will determine whether a person qualifies for bond or release based on a safety and security risk assessment.
Hearings
Before deportation, individuals will go through a series of hearings. These start with a bond hearing in which a judge sets a dollar amount for the bond, followed by a master calendar hearing to determine how the case should proceed. Finally, a merits hearing takes place in which individuals can argue why they should stay in the U.S. as legal immigrants.
Order of Removal and Deportation
Judges can issue an order of removal after the merits hearing, which individuals will have the chance to appeal to the Board of Immigration Appeals if they believe the decision is in error. If a person is deported, the method and route of deportation will depend on the individual's country of origin.