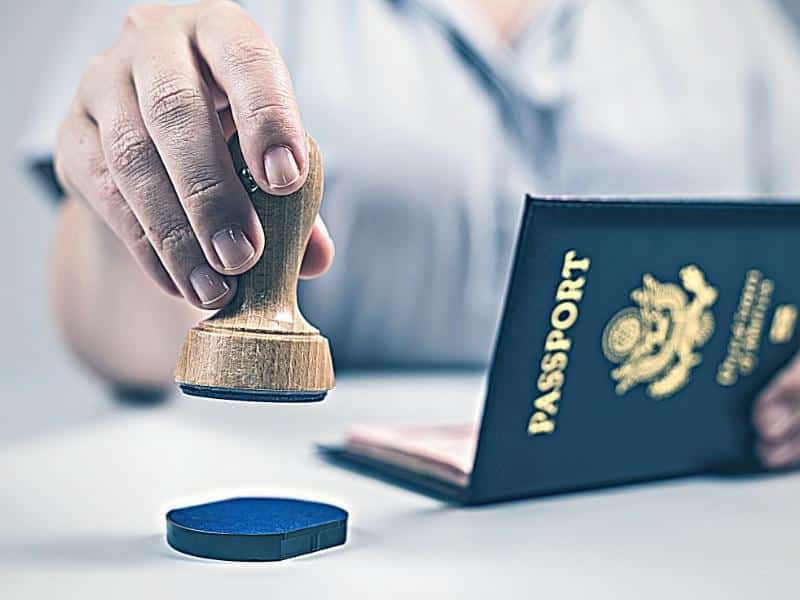 The TN visa is a specific type of visa that allows members of United States-Mexico-Canada Agreement (USMCA) countries to gain employment in the U.S. Knowing how the TN visa works and what you need to qualify for this visa may help you obtain it when seeking employment in the U.S.
What Is a TN Visa?
The TN visa began when the North American Free Trade Agreement (NAFTA) developed it as a means for Canadian and Mexican citizens to work in the U.S., with the goal of improving the trade and business relations between all North American countries.
Depending on your country of origin, you may apply for either a TN-1 NAFTA visa or a TN-2 visa. TN-1 visas are for Canadian citizens, while TN-2 visas are for Mexican citizens. In either case, individuals in both TN visa categories are considered non-immigrants.
Eligibility for a TN Visa
If you want to gain employment in the U.S. from Canada or Mexico, you must be a citizen of either country. You will not be eligible for a TN visa if you are a non-immigrant or permanent resident in these countries.
In addition, you must apply for a job that appears in NAFTA's list of qualifying professions. Also, you must have made arrangements with an employer before obtaining a TN visa.
If you are eligible for a TN visa based on the above criteria, you may begin the application process.
Requirements for a TN Visa
There are several requirements you must meet to apply for a TN visa. These include the above eligibility requirements, along with:
Evidence that the position you're seeking in the U.S. needs a professional in the USMCA
Evidence that the visa applicant meets all educational and credential requirements for the job
The applicant has a full- or part-time job with an employer in the U.S.
The following are some TN visa requirements for each type of TN visa:
TN-1 Visa Requirements
To qualify for the TN-1 visa, you must have Canadian citizenship. Your employer must also submit Form I-129 to U.S. Citizenship and Immigration Services (USCIS), or you may submit additional documentation to an official U.S. port of entry. The supporting documentation you may submit in the latter instance could include proof of citizenship, applicable fees, and a letter from your employer.
TN-2 Visa Requirements
If you want to apply for the TN-2 visa, you must be a Mexican citizen. You will also need to file Form DS-160 and accompanying documentation to your U.S. consulate or embassy. You will need to pass an interview with an official at the consulate or embassy. You may then apply for entrance at an official recognized U.S. port of entry.
How Long Does the Process to Get a TN Visa Take?
The TN visa processing time will largely depend on the type of processing you use. If you apply through the standard visa process, it can take several months before the government approves your application and provides you with a TN visa. However, the process can be as short as 15 days if you opt for premium processing.
Other factors that can influence the amount of time it takes to complete the visa application process include the location of your country's U.S. consulate or embassy and the time of year you begin applying.
How Long Is a TN Visa Valid?
Once you obtain your TN visa, it's valid for up to three years. However, you and your employer can apply to have this time limit extended if you plan on working in the U.S. for this employer in the long term. Specifically, your employer may enable this by filing Form I-129 with USCIS.
If your visa expires at any point, it's important to know what to do when you overstay your visa. You're not without options regarding avoiding deportation and regaining employment in the U.S.
Steps to Apply for a TN Visa
The following are the steps you'll need to take when applying for a TN visa:
Complete and File Form DS-160
The first step you must take is the same step that all non-immigrants must take when looking to enter the U.S. It entails completing and filing Form DS-160, Non-Immigrant Visa Application. You will provide information about yourself and the reason for obtaining a TN visa when completing this form. It costs $190 to file this form with USCIS, but you may need to pay additional TN visa fees in some cases.
Submit a Valid Photograph
You must also provide officials with a photograph that meets all requirements in addition to your visa application. Criteria for photos include:
Color photographs
No older than six months
Full view of the face from the front and against a white or off-white background
Remember, you may need to submit at least two photos with your application when seeking a TN visa.
Schedule an Interview at Your Consulate or Embassy
The next step is scheduling an interview with officials at your country's U.S. embassy or consulate. This applies to individuals who are between 14 and 79 years old and applying for any type of non-immigrant visa.
If you schedule your interview as soon as possible, you may have a better chance of completing the interview early on to get a head start on the visa application process. Otherwise, you may experience long wait times that lengthen the amount of time it takes to obtain a TN visa.
Provide Any Additional Requested Information
Sometimes, NAFTA officials may request additional supporting documentation from applicants that provide more evidence of TN visa qualifications. For example, you may need to submit more credentials and other information about your individual qualifications and education.
Wait for a Response
Once you've completed the application process, you will need to wait for officials to provide a written response. If the government approves your application, you will be able to receive your visa and begin working in the U.S. If the government denies your application, you may appeal the decision and attempt to apply again.
How Much Does It Cost to Apply for a TN Visa?
When applying for a TN visa, you will need to pay fees to file all required forms.
For instance, you must pay $190 to file Form DS-160, and you may need to pay additional fees for this form depending on the relationship between your country and the U.S. Additionally, you must pay $460 to file Form I-129 when applying for a TN-1 visa if you need to complete this form, and you'll need to pay another $2,500 if you choose to go through premium processing by filing Form I-907.
If you're unsure about exactly how much you can expect to pay when applying for a TN visa, an attorney may be able to answer any questions you have about cost.
What Happens if You Lose Your Job on the TN Visa?
You may wonder, "What if you get fired on a work visa?" Generally, if this happens, you have 60 days after losing your job to seek employment with another employer. Otherwise, you may need to return to Canada or Mexico or begin the process of applying for another type of non-immigrant visa.
Consulting With an Immigration Attorney for Help
The process of obtaining a TN visa or any other type of non-immigrant visa is complicated. If you're new to the process and are uncertain about how to navigate it, you can seek assistance from an experienced business immigration lawyer.
A good attorney will help you navigate the process from beginning to end. You'll be able to ask the attorney any questions you have and ensure that you have all the necessary supporting documentation to increase your chances of successfully applying for your visa.
In addition to help with a TN visa, a business immigration attorney can offer assistance with obtaining other types of work visas. For example, you may qualify for an H-1B visa, or you may qualify for employment under first employment preference. Ultimately, if you need any help throughout the application process, an attorney can answer your questions and provide clear guidance. You may discover that the TN visa is the best option, or you may find out that you have other options available to you, depending on your circumstances and country of origin.
Determining if the TN Visa Is Right for You
If you are a Mexican or Canadian citizen and want to work in the U.S., the TN visa may be ideal for your situation. The TN visa can help you get and maintain employment with a U.S. employer, as long as you meet all requirements and your position qualifies under the list of USMCA positions.