If U.S. Citizenship and Immigration Services (USCIS) denies an I-485, there are options available to applicants, including a motion to reconsider or reopen, appealing the decision, and re-filing.
Another option is for applicants to find out if they have received a Notice to Appear in Immigration Court to begin removal proceedings, in which case individuals may request the judge to decide against removal based on the immigrant's I-485.
Depending on each person's situation, the following are details about the I-485 and the different options that applicants may be able to try in the event of an I-485 denial.
What Is Form I-485?
If immigrants wish to become lawful permanent residents and receive a green card or petition for a relative to become a lawful permanent resident, immigrants can complete and file Form I-485, which is the Application to Register Permanent Residence or Adjust Status.
Through this form, immigrants have the ability to apply to become lawful permanent residents (i.e. green card holders) via job offers, asylee status, or refugee status. They may also petition as U.S. citizens for either a preference or an immediate relative to achieve lawful permanent resident status.
Evidence Needed to Successfully File I-485
To qualify for adjustment of status, I-485 applicants will need certain evidence to support their application. This includes proof of the individual's identity, entry into the U.S., employment history, immigration status, and the results of an official medical examination.
Proof of identity will include a government-issued photo identity document, which could include a passport or driver's license. Additional forms include Form G-325A, Biographic Information Sheet, Form I-693, Report of Medical Examination and Vaccination Record, and a copy of the applicant's Form I-360/I-140/I-526 visa petition.
Dependants also need to provide proof of their relationships with the principal applicant. This evidence may include adoption, birth, or marriage certificates, school records, military records, religious documents, or medical records.
The Adjudication Process
After filing I-485 and submitting all necessary evidence, the I-485 adjudication process will begin under USCIS. This will entail confirming whether a visa number is available for final case action, determining eligibility to adjust status as opposed to going through the consular process, and confirming a valid job offer.
Applicants must also be devoid of any inadmissibility issues, such as problems regarding criminal history, national security threats, fraud, or medical issues.
If USCIS finds individuals to be inadmissible, applicants will need to apply for and receive waivers of inadmissibility.
At this point, USCIS may choose to approve or deny the I-485. If USCIS approves the application and the Department of State (DOS) allocates an immigrant visa, individuals will receive a Form I-551, which is a Permanent Resident Card. At this point, the date of approval for Form I-485 will become the date of adjustment, which helps determine how long it will take for the lawful permanent resident to qualify for U.S. citizenship.
On the other hand, if USCIS denies I-485, applicants may have the chance to reverse the decision.
An I-485 Was Denied: What Options Are Available?
If an I-485 is denied once filing it with USCIS, applicants have a few different options available to them to get USCIS or other officials to reconsider this decision. These options may include:
A Motion to Reconsider or Reopen
One option that individuals have is to file a Motion to Reconsider or a Motion to Reopen, which are somewhat similar but have some unique qualities to them.
Applicants may choose to file a Motion to Reconsider if they and their attorneys believe there are valid grounds for claiming that the USCIS officer denied Form I-485 in error. If applicants and their legal teams can prove that USCIS committed a legal or factual error when denying the application, USCIS may reverse the decision and issue applicants green cards.
Meanwhile, other applicants may want to file a Motion to Reopen upon the discovery of new evidence that was unavailable to them early that warrant a reopening of their case. However, this motion doesn't allow individuals to simply submit evidence that they initially forgot to include in the initial application. This must be new evidence that the individual was unaware of prior to the initial application, and applicants will need to convince USICS that they were unable to submit this evidence originally. This could help indicate that changing circumstances warrant the submission of this new evidence and inspire USCIS to reconsider the I-485.
Appeal to AAO
If a Motion to Reconsider or Reopen isn't available, I-485 applicants may be able to appeal their denial to the Administrative Appeals Office (AAO). This involves transferring the case from the designated USCIS officer responsible for the denial to a different related office for reconsideration. This option is only in applicants' best interest if they believe that USCIS made an error, as they won't be able to submit any new evidence uncovered, unlike the case with a Motion to Reopen.
If individuals decide to appeal to AAO, the first step to take is to file a Form I-290B, Notice of Appeal or Motion with USCIS. Applicants will need to submit this form within 30 days of becoming aware of the denial, or 33 days if they received a mail notice. The applicant's individual situation will also dictate where to send this form, which they can find out through the USCIS website. Applicants will also need to pay a $675 filing fee to accompany their form.
When appealing to AAO, another officer will look at the existing form and the same evidence initially sent to the previous officer. Because of this process and the inability to introduce new evidence, officers rarely decide to reverse the first officer's decision.
Because the chance of securing a different outcome through the appeal is so unlikely in most cases, attorneys typically avoid this option and opt for re-filing. By re-filing, applicants and their lawyers can get a fresh start that enables them to build an even stronger application that increases their ability to secure approval.
Re-Filing
Applicants who currently have a form of legal status that will enable them to remain in the U.S. following the I-485 denial may be able to re-file the form. Re-filing gives individuals the chance to start the process from the very beginning, which can give them the ability to build a stronger foundation before re-submitting.
When re-filing, applicants may need to re-file I-129F or I-130 if USCIS either denied or revoked them. Otherwise, applicants can go ahead and simply complete a new I-485 and include any accompanying evidence and filing fees.
Applicants and their attorneys may decide to re-file if USCIS denied the initial application due to a lack of evidence that the applicant can now submit. For instance, USCIS officers may have denied the first form because of a lack of evidence proving a relationship between a preference relative and the principal applicant. If new evidence becomes available, applicants may enter this into the application process and re-file. This new evidence may convince the reviewing officer that the relationship is valid, leading them to approve the I-485.
Request Reconsideration from a Judge
In rare instances, applicants and their attorneys may choose to request reconsideration of their I-485 from a judge. This step is typically a last resort, as it puts applicants at risk of deportation. Individuals who are without lawful permanent residence or another status that enables them to remain in the country typically receive a Notice to Appear before a judge to begin the deportation process in removal proceedings.
Upon receiving a Notice to Appear, the start of this process entails a Master Calendar Hearing, which involves individuals explaining to the judge that they wish to adjust their status to prevent deportation.
After the Master Calendar Hearing, the judge in this case will establish a clear deadline for individuals to submit documentation and evidence. The judge will also issue a date for the individual's merits hearing that enables them to present their case in court.
When requesting consideration, applicants will need to submit the same documents they initially submitted when applying with the first I-485. Applicants will also have the chance to introduce any new or additional evidence they wish to include.
When the merits hearing takes place, individuals will have the chance to bring witnesses who may testify on their behalf, which could help prove relationships and other details.
Following this process, the judge will decide whether to approve or deny the I-485. If the judge approves the application, individuals may then receive their green cards.
When to Speak with an Immigration Lawyer
When applying for an immigrant visa or green card either in the U.S. or abroad, applicants don't require an immigration lawyer. If applicants have a relatively simple case and are entirely eligible for approval, without any criminal record or other issues that may put their application at risk, they may be able to complete the immigration process without the need for an attorney.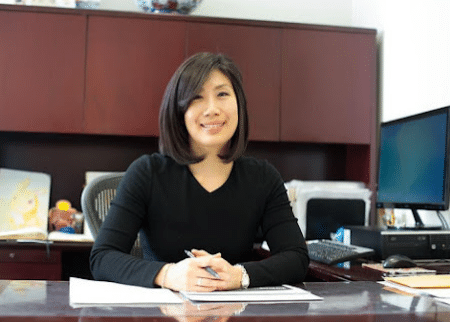 However, there are several situations when working with an attorney may be in a person's best interest. Qualified immigration attorneys in Chicago and elsewhere may be able to help increase the chances of approval for an application, and they can also help navigate the process when it gets complicated. 
In the case of I-485 denial, having an attorney may be invaluable. A reliable immigration attorney may be able to explore the different options available to applicants if USCIS denies their I-485. It can be difficult for individuals to rebuild their case and secure an approval, especially if they aren't sure what to include in their new applications or which option will work best for them. Some applicants may benefit from filing a Motion to Reconsider or Reopen, while others may want to appeal to AAO, re-file, or even request reconsideration from a judge.
Ultimately, an experienced immigration lawyer can help determine the best steps to take and the right options for applicants in the event of an I-485 denial. Choosing the right option can help prevent deportation and give applicants another chance to earn lawful permanent residence and U.S. citizenship status.