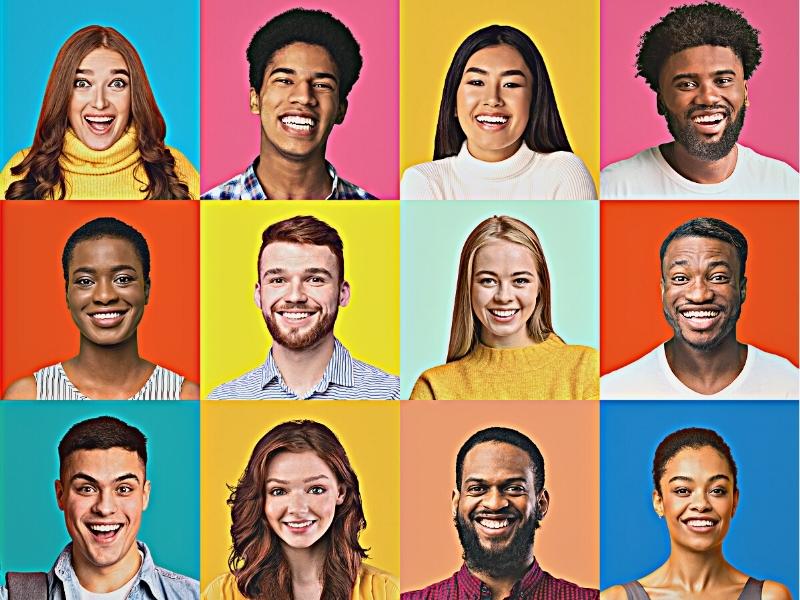 When transgender immigrants want to enter the U.S., they can gain certain rights after completing the legal immigration process. For instance, transgender immigrants have the right to identify as their preferred gender and name, and they may seek asylum in the U.S. to avoid potential persecution.
Why It Is Important to Know Your Rights as a Transgender Immigrant
Even with laws in place protecting transgender immigrants and citizens, transgender individuals face discrimination in the U.S. Government legislation and prejudiced individuals may attempt to oppress many transgender people, but there are rights available to you as a transgender immigrant.
Knowing the specific rights you have will help you be protected from and stand up against any discrimination or mistreatment you may face when entering the country. In addition, you may also be able to protect you and your loved ones from deportation if you risk removal from the U.S.
There are many rights owed to you, including rights pertaining to airport security, health care, employment, Medicare, housing and homeless shelters, and military records.
Adjustment of Status
Like other immigrants, transgender immigrants and others in the LGBTQ community have the ability to apply for adjustment of status to become lawful permanent residents (LPRs). They may wish to apply for adjustment of status when seeking asylum in the U.S. or otherwise attempting to live and work in the country.
There are four types of immigrant statuses that classify immigrants and non-immigrants in the U.S. These include the following:
Undocumented — If an immigrant enters the country illegally or without permission in any capacity, they are undocumented at the time of entry. They may face deportation at any time and will need to take certain steps to obtain temporary visas or begin the path to U.S. citizenship to stay in the U.S. legally.
Non-immigrants — If you are a non-immigrant, you will be able to work and live in the country temporarily. There are multiple types of non-immigrant visas that you may obtain, including B1 or B2 visas for workers and F-1 visas for students. At some point, you may be able to apply to adjust your status and become either an LPR or a U.S. citizen.
Residents — Documented immigrants may also become either conditional or permanent residents. Conditional residents are those who receive a green card before they've been married to their partners for two years. Lawful permanent residents, or LPRs, are immigrants who can live and work permanently in the U.S. with a green card.
Citizens — Immigrants may go through the steps to become U.S. citizens by undergoing naturalization. To gain citizenship, immigrants must have lived in the U.S. for three to five years and meet all other qualifications according to the U.S. government.
Transgender immigrants have the same rights to adjust their status as other immigrants in these categories.
Protection From Deportation
In the event of any issues potentially resulting in deportation, LGBTQ immigrants may avoid deportation if they qualify under the Deferred Action for Childhood Arrivals (DACA), which would apply if they arrived in the U.S. before the age of 16.
Depending on the circumstances, you may also have other defenses against deportation. For example, you may be able to seek LGBTQ asylum in the U.S. if you fled your country of origin for persecution or fear that you'll face future persecution upon returning. Seeking asylum may allow you to gain legal status in the U.S. as a lawful permanent resident at some point, but you may be able to begin with a work permit that enables you to gain employment in the U.S. and stay here temporarily.
Rights While in Federal Immigration Detention
There are also LGBTQ immigration rights for individuals in federal immigration detention in accordance with Immigration and Customs Enforcement (ICE). These rights include the following:
Transition-related medical care — While in detention, you have the right to any hormone treatment that you took before officials detained you. You will also have access to a medical evaluation if you weren't previously taking hormone treatments.
Access to preferred clothing options — Individuals have the right to access the clothes they wish to wear according to gender identity. However, they may not be able to obtain preferred underwear options at certain detention facilities.
Selection of officials for strip searches — You also have the right to choose whether the person performing a strip search, if needed, is a man or a woman.
The right to avoid harassment and sexual assault — If anyone attempts to sexually harass or assault you, you may file a complaint against the responsible individuals with the U.S. Office for Civil Rights and Civil Liberties. You may also be able to file a complaint on a detainee's behalf if you have that detainee's formal written permission to do so.
The right to avoid placement into isolation — You may file a complaint with the U.S. Office for Civil Rights and Civil Liberties if officials place you in isolation while detained.
Access to HIV medication — If you are currently taking HIV medication, you will be able to access it while detained.
Updating Immigration Documents
As a transgender immigrant, you may need to update your immigration documents with your preferred gender and new name. Often, this process begins with a court order requesting the name or gender change.
If you want to notify U.S. Citizenship and Immigration Services (USCIS) of a gender change, you will only be able to do so via a letter from a licensed osteopath or doctor, but it doesn't need to disclose the exact procedure. This letter can help show that you have transitioned to another gender through formal, clinical treatment. This letter will include the Drug Enforcement Administration (DEA) registration number along with the physician's license number.
Several types of documentation may require updates if you change your name or gender. For example, you may need to update your naturalization certificate, LPR card, or employment authorization cards.
The following are the specific steps you'll need to take to change each type of document:
Naturalization Certificate — To change this document, you must file Form N-565 and either pay a fee or file a fee waiver, and you'll need to submit at least two passport photographs along with other supporting documents.
Permanent Resident Card — Changing this document will entail filing Form I-90 and paying a fee or submitting a fee waiver, and you'll also need to include any available supporting documents.
Employment Authorization Card — This document change will involve filing Form I-765, paying a fee or submitting a fee waiver, and providing at least two passport photographs, along with other supporting documents.
In most cases, supporting documentation here would include documents such as letters from physicians confirming a gender change, along with a court order for a name or gender change.
Why Hiring an Attorney May Be in Your Best Interests
If you experience discrimination as a transgender immigrant or another member of the LGBTQ community, or if you need assistance with any aspect of immigration, hire an immigration legal services attorney for assistance.
A good attorney will push for equality for immigrants in all situations and provide the representation you need to overcome various immigration challenges, whether they pertain to discrimination or other issues. Some specific legal services you may receive from an experienced attorney include:
Assistance for Seeking Asylum
An attorney may help you seek asylum in the U.S. if you've experienced persecution or fear persecution in your country based on your gender identity, sexual orientation, or HIV positive status.
Avoiding Deportation
If you face deportation from the U.S. for any reason, you may be able to turn to an attorney for protection to avoid it. An attorney may find a valid reason to defend against deportation and prove that you still qualify to remain a non-immigrant or a resident in the U.S. You can consult a local firm to find out specifically how an immigration attorney can help stop deportation.
Appeals
If you lost a case when appearing before an immigration judge, you may be able to appeal the judge's decision. Specifically, you would need to go through either U.S. Courts of Appeals or the Board of Immigration Appeals. However, the appeals process requires you to act fast to successfully reverse any court decision.
Applying for Citizenship
If you are an LPR and have lived in the country for at least three years in a marriage or five years under other circumstances, you may qualify for the naturalization process and become a U.S. citizen. An attorney can help guide you through the naturalization process and inform you of the steps you must complete to successfully apply for citizenship.
An attorney may be able to provide various other services to help immigrants in nearly any situation, including protection in the event of domestic abuse or a violent crime, help with applying for different types of visas, and assistance with sponsorship for bi-national same-sex couples.
Other Resources for Transgender Immigrants
LGBTQ immigrants also have access to many additional resources to assist them, in addition to immigration services lawyers.
These resources include the following:
Selfsea
For transgender immigrants and other members of the LGBTQ community who need some support and assistance, the mobile app selfsea helps connect these individuals with many resources. Specifically, selfsea advertises itself as a peer-to-peer platform that can connect you with support, mental health resources, and more assistance from others. It's essentially a refuge that provides individuals with a safe space to connect with others within the community.
Queer Detainee Empowerment Project
If you are emerging from immigration detention, the Queer Detainee Empowerment Project (QDEP) may help you get the services and support you need to successfully integrate into American society. In the process, this project can help you avoid issues related to discrimination and violence toward members of the LGBTQ immigrant community.
Immigrant Legal Resource Center
All types of service providers can provide competent services that support the LGBTQ immigrant community through the Immigrant Legal Resource Center (ILRC), specifically using this organization's manual titled LGBTQ Immigration: Ensuring Equality for All. This manual and the information it contains can help ensure all service providers facilitate the integration of LGBTQ immigrants, including transgender immigrants and others.
Rainbow Railroad
Members of the LGBTQ community who experience any form of state-sponsored violence may seek help from Rainbow Railroad, which provides victims of violence with transportation to and within the U.S. and Canada.
Understanding Your Rights as a Transgender Immigrant
Immigration equality is crucial in helping transgender immigrants and others get the help and support they need when entering and living in the U.S. Transgender immigrants have the same rights as all other immigrants and can exercise them as needed.