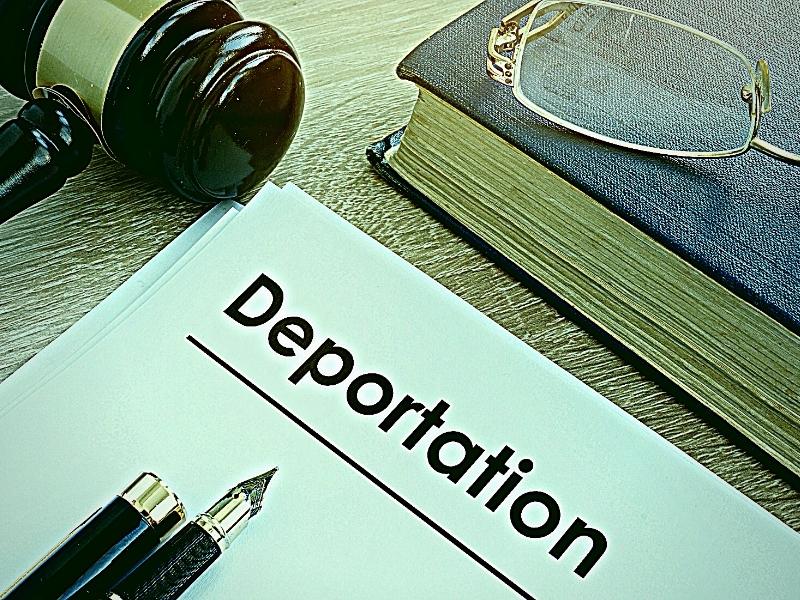 After a final Order of Removal, immigrants and their families may be unsure about what to do. There are certain steps to take to avoid complications. The following steps are particularly important to know as aggressive enforcement continues to take place all over the U.S.
What Exactly Is a Final Order of Removal?
At the end of proceedings under section 240 of the Immigration & Nationality Act, an immigration judge's Order of Removal will be finalized if:
The Board of Immigration Appeals dismisses an appeal;
The respondent waives an appeal;
The time allotted for an appeal expires before the respondent files an appeal;
The order is certified to the Attorney General or the Board on the date of the removal decision;
An immigration judge orders individuals removed in their absence;
An immigration judge decides to issue an alternate order of removal that also pertains to a grant of voluntary departure if the individual remains in the country beyond the voluntary departure period or fails to post a voluntary departure bond amount within five business days.
Unless the order is final based on these circumstances, ICE is not permitted to enforce an Order of Removal, with the exception of expedited removal orders that may occur in close proximity to or at U.S. borders. When faced with an Order of Removal, immigrants should contact a deportation defense lawyer right away.
How the Appeal Window Can Impact a Final Order of Removal
If an individual reserved his or her right to appeal at the conclusion of the removal hearing, a 30-day "stay" will automatically apply to the Order of Removal, which gives people some time to file their Notice of Appeal. With the Notice of Appeal in place, ICE won't be allowed to remove the individual. If not detained, it's important to notify the Immigration Court of any change of address, and if there's any failure to file a Notice of Appeal within the 30-day window, the Order of Removal will be finalized.
If individuals fail to reserve their right to appeal their immigration cases, the Order of Removal will become final on the date of entry by the Immigration Judge. In these cases, ICE could put the person into custody immediately following the hearing. This potential outcome makes it crucial to reserve the right to appeal, even if the individual doesn't intend to appeal, as it will give him or her some more time to prepare before deportation takes place.
Following the Finalization of an Order of Removal
If an Order of Removal for someone becomes final, ICE will be directed to deport the person within 90 days. However, because of other priorities in place and a limited number of resources available to the agency, the deportation process can take much longer. Unless an individual receives direct notification from ICE, he or she isn't required to take any action until ICE initiates the removal process.
For individuals who aren't detained and put in ICE custody, the agency will send a "Bag and Baggage" letter, also known as Form I-166, which demands recipients to report to their local ICE facility at a specified time and date. When visiting the facility, individuals will be required to bring travel documents such as passports and others, and they will be permitted to keep one small piece of luggage to be used to contain their belongings during deportation.
Reporting for Removal in Immigration Cases
When required, individuals will need to report as directed with all documentation and luggage. ICE will then take the individual into custody or detain them until deportation takes place. In many cases involving countries with a large number of deportees, the process will be quick as mass deportation occurs on a weekly basis. For other countries that haven't established diplomatic relations with the U.S. government, the process could be delayed.
If there is a delay either because of a country's lack of diplomacy with the U.S. or another issue preventing expedited deportation, it's important to speak with an immigration attorney for removal defense to help prevent ICE from extending the detention period.
Self-deportation is another option to prevent ICE from detaining an individual if an Order of Removal is finalized. If an immigrant chooses to leave of their own volition, they will be considered "deported."
To learn more about what to do in the event of the finalization of an Order of Removal, it's best to seek professional legal advice on how to proceed. Taking the right steps will help avoid any potential issues and detention during the removal process. In some cases, an immigration attorney can help stop deportation entirely.
Reversing a Final Order of Removal
In some cases, if individuals have valid reasons to do so, it may be possible to reverse a final order of removal. There are three main ways you may be able to reverse your removal, including:
Motions to Reopen the Removal or Deportation Order
One potential option is to motion to reopen the removal order by filing with either the Board of Immigration Appeals or the Immigration Court, at which point you may present new supporting evidence that shows why your removal order is invalid. This evidence should include any documentation that wasn't available to you when the court ordered your removal.
Motions to Reconsider the Order
You may also be able to file a Motion to Reconsider with the Board of Immigration Appeals or Immigration Court. This would entail proving that the officials involved in your case made an error pertaining to your case, which would render it invalid and allow you to either get relief from the removal or seek a new hearing.
The Appeal Process
Another option might be to appeal the removal order to the Board of Immigration Appeals. Filing an appeal could temporarily halt deportation and initiate a review under higher courts.
Taking these steps may help you avoid removal or deportation in some cases.