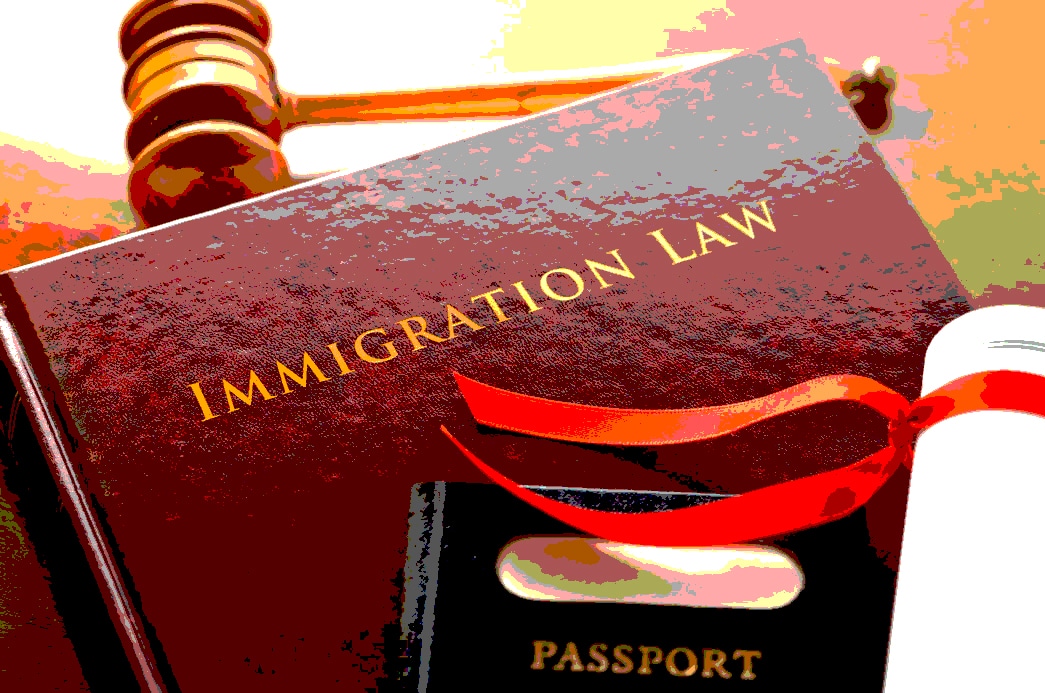 There are various documents to bring to an attorney for a green card. These include biographical information (e.g., birth certificate), financial information (e.g., tax records), criminal history (e.g., courtgre records), and immigration history. In addition, those applying for a green card also need to provide medical records and military service records. You or your attorney must also fill out the required immigration forms to submit with your green card application. You or your attorney then put the documents together and send them to the U.S. Citizenship and Immigration Services (USCIS). The USCIS then reviews these documents and either approves or denies the application.
When working with an immigration attorney, it's important to know which documents to provide them. The attorney can then organize these documents and help submit them along with the application for a green card.
Collecting the Right Documents to Bring an Attorney for a Green Card Application
Individuals need to collect a variety of documents when applying for a green card. While not all the following documentation is required, individuals will have to figure out which documents apply to them and their case:
Birth certificates
Financial documents
Court records
Marriage certificates
Expired and current visas
Military records
In addition, individuals may have to present biographical information like divorce decrees, financial documents, marriage, immigration status, and proof of lawful entry into the United States. Individuals may also need to present legal documentation such as police records and prison records. If the individual has a sponsor, they will need proof of the sponsor's American citizenship or lawful permanent resident (LPR) status.
Types of Proof Immigrants Might Need
Immigrants may have to bring different types of proof depending on their type of immigration status and the method of obtaining citizenship they are using. These could include the following:
Proof of a Bona Fide Marriage
Multiple documents can help prove a bona fide marriage to USCIS. The individual must show that he or she didn't marry his or her spouse just to get a green card.
Documents may include any contracts, bills, or agreements that include the names of both spouses.
Proof of Funds for an Investment
If immigrants wish to get a green card as entrepreneurs, they will also need to prove funds for investments in American companies. Here, supporting documents might would include tax documents, bank statements, and other financial documentation.
Proof of Lawful Entry into the U.S.
One way to prove lawful entry into the U.S. is to submit an I-94 travel record, which is the document that U.S. Customs and Border Protection officers issue to immigrants upon entering the country legally. Other supporting documents could include a passport page displaying a nonimmigrant visa, a passport page with a parole or admission stamp, or a border crossing card. Additionally, immigrants may need to show the date when they entered the country, the port of entry, and the specific circumstances involved.
Proof of Current Immigration Status
A variety of documents can help prove the immigrant's current status, including refugee travel documents, re-entry permits, alien registration numbers, and employment authorization documents.
Proof of the Sponsor's LPR or Citizenship Status
Immigrants may also need to prove their sponsor's citizenship or LPR status. Documents that can support this include the sponsor's birth certificate, passport, or green card.
Do You Need to Hire an Immigration Lawyer to Get Your Green Card?
With so much documentation required when applying for a green card, it can be difficult to keep track of everything and properly support an application. Immigrants may be unfamiliar with the immigration process and the different documentation they need to obtain a green card. This can increase the risk of a misstep that might lead USCIS to deny their applications.
To help simplify the green card application process and ensure all documentation sufficiently supports the application, it may be best to work with a family immigration lawyer who has experience with these cases. A knowledgeable attorney can provide guidance on gathering and including documentation with an application. He or she can also help organize all documentation to properly present it to USCIS officers for review.
Knowing which documents to include with a green card application can ultimately help avoid the green card blues and make the application process easier.