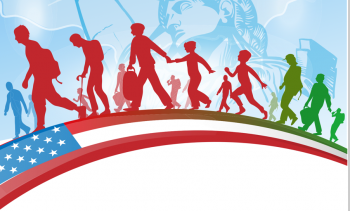 The new Chicago Welcoming City Ordinance adds certain amendments to further protect Chicago immigrants' due-process rights. Mayor Lori Lightfoot recently signed the new ordinance, which will provide immigrants with further protection. The amendments come following controversies surrounding Trump-era policies that immigrant advocates hope to phase out.
The Risks of ICE Raids
Chicago has garnered a reputation in recent years as a "Sanctuary City." Despite this, Federal Immigration and Customs Enforcement (ICE) agents have conducted raids throughout the city, which have negatively affected many immigrant residents in Chicago. The Trump administration was largely responsible for the policies leading up to ICE raids.
ICE raids have impacted immigrants in many cities across the country, along with "zero-tolerance" border enforcement policies that have led to the separation of families at the border. Many of these raids have also contributed to the problem of family separations in cities like Chicago, largely because undocumented immigrants are subject to deportation before being able to prove their innocence.
How the Changes to the Ordinance Will Help Protect Against Deportation
Mayor Lightfoot officially signed the new ordinance in February, providing immigrants with the protection of their due-process rights along with other added legal protections. According to the Chicago Welcoming City Ordinance, police forces are not permitted to arrest residents based solely on immigrant status. The ordinance also dictates that the Chicago Police Department cannot aid in ICE raids or other types of federal immigration enforcement. Additionally, city agencies are no longer able to request, share, or maintain information about an individual's immigration status.
Human rights groups and immigrants alike have championed the new "Welcoming City" ordinance as a victory for immigrant communities, following the Trump administration's controversial policies. While the new amendments to the ordinance are intended to protect immigrants, they can also help Chicago police by encouraging immigrant residents to fear the police less, which may lead them to provide police with information regarding other investigations.
Through the implementation of the updated ordinance, both immigrants and local law enforcement will benefit. In the process, immigrants and their families may be able to avert some of the issues resulting from ICE raids and other enforcement policies, while Chicago police benefit from improved relationships with the city's immigrant communities.