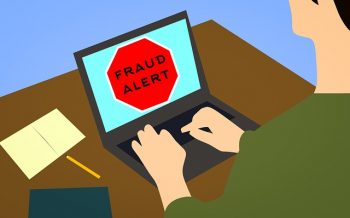 There has been a recent increase in fraudulent letters and emails that scammers are sending to Diversity Visa (DV) program applicants. According to the Department of State, Office of Visa Services, scammers are attempting to obtain payments from applicants by imitating U.S. government officials.
While many DV applicants may already be familiar with the scams that are out there, there has been a notable increase in the number of fraudulent letters and emails. It's important for applicants to keep in mind that while the U.S. government may send email reminders to check the status of an application, the government will never send any mail or email correspondence indicating the approval of the application. The government will also never request payment via money order, check, or wire transfer at any point during the application process.
How to Avoid Falling Victim to Fraudulent Letters and Emails
If applicants want to avoid any scams they may encounter, it's best to adhere to the guidance provided by the U.S. Department of State on their website's Diversity Visa Program page. In line with these instructions is the advice to remain honest throughout the application process, providing valid information and documentation that keeps the process smooth.
In some cases, applicants may turn to visa consultants to complete application forms, but this often results in the submission of false information. Any false information provided to the government could hurt a person's chances of obtaining citizenship and result in disqualification. It's also important to understand that the government doesn't work with consultants, and paying a consultant to complete forms won't increase an applicant's chances of gaining citizenship.
When completing forms, applicants are better off filling them out on their own. However, if they do need assistance with completing the forms, applicants should make sure that all information entered is true.
Checking the Status of an Application
Applicants are only permitted to apply once, and they can only add their legal spouses and children to the application. Applicants will be asked to provide an email address, which they can use to check the status of their application. After entering an email and submitting the application forms, the government will send an entry confirmation number. The confirmation number allows applicants to view the status of their application directly on the DV program website.
Taking all of these steps can help avoid potential scams and prevent disqualification throughout the visa application process.