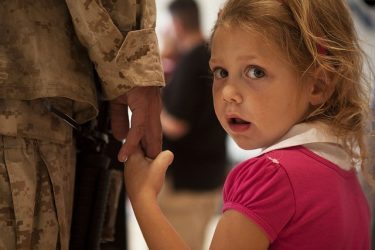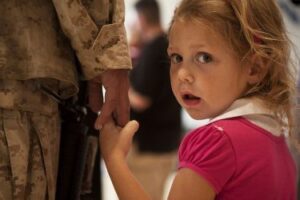 As new legislation has been reintroduced to help ease the transition to citizenship for deported immigrant veterans, Immigration and Customs Enforcement (ICE) has continued to ignore policies already in place.
Although there are special considerations for immigration cases involving immigrant veterans, advocates say ICE is failing to review service records and thousands of vets are still getting deported.
According to the Government Accountability Office (GAO), it is not entirely known just how widespread the issue is due to insufficient record-keeping.
Failure to Track Deportations and Arrests
ICE is failing to adhere to the policy necessitating a service record review prior to deporting immigrant veterans. The organization also doesn't track how many of these individuals are caught by federal agents or subsequently deported.
GAO discovered that ICE failed to follow its own policies involving veterans undergoing deportation from the years 2013 to 2018.
Many legal immigrants in the U.S. serve in the Armed Forces because it can help them earn citizenship, but they may not always qualify or complete the process. After separating, they may spend several years in the country until incidents such as criminal convictions come to ICE's attention.
The House Veterans Affairs Committee required GAO to look through two databases. In the process, GAO found 250 veterans who had gone through removal along with 92 who had been deported.
ICE Policies for Veterans
Since 2004, ICE agents have been required to follow guidelines appearing in two memos regarding how to handle notices to appear for veterans, which is the initial step of the immigrant deportation process. As of 2015, cases have required submission to higher headquarters for review.
ICE agents must consider the following, at a minimum:
Regarding years of service, agents need to review how many years of service each veteran completed, awards, and deployments. If officials decide to proceed with the deportation, veterans' files need to include memos detailing the service review.
This doesn't happen in every case. In fact, the GAO report found that twenty-one percent of cases never receive a full review of service, and 70 percent never go to a higher office.
Legislation has been introduced to help protect immigrant veterans as ICE fails to follow existing policies.
The Repatriate Our Patriots Act
In addition to helping make obtaining citizenship easier for veterans who were later deported for criminal activity, the Repatriate Our Patriots Act would prevent federal officials from deporting those veteran immigrants, ensuring that they acquire legal permanent residency after their criminal sentences are carried out.
One of the bill's sponsors, Rep. Don Young, R-Alaska, stated that if a veteran is willing to put his or her life on the line to defend the U.S., he or she "should be able to become a U.S. citizen," adding, "It is inexcusable that service members who risked it all to protect us would be put through the deportation process."
Both Young and another representative, Vicente Gonzalez, D-Texas, pushed the bill, though it made minimal progress toward passage. However, now that Democrats are in control of the House, lawmakers are hoping that the bill will gain some momentum despite long odds in the Senate which is still Republican-controlled.
The Ongoing Debate Around Immigration
The reintroduction of this move comes as the nation continues to be divided regarding immigration, which has already initiated a partial government shutdown lasting for a month along with White House officials' accusations that insufficient national security measures are putting the country at risk.
According to the two legislators behind the bill, the Repatriate Our Patriots Act would help ensure that immigrant veterans who served their time in prison for any crimes committed would be able to remain in the country, as long as they served honorably in the military.
The bill acknowledges that certain mental conditions such as traumatic brain injury and post-traumatic stress disorder can increase the risk of substance abuse, and the subsequent minor drug offenses can lead to deportation for immigrants undergoing the naturalization process.
The Act wouldn't protect veterans convicted of serious violent crimes including murder, child abuse, rape, or terrorism. It would also exclude immigrants facing serious legal issues while still serving in the Armed Forces.
Ultimately, this bill could help ensure that immigrant veterans who have served their time in prison for previous crimes can gain and retain citizenship in the U.S., thus helping veteran immigrants who were negligently deported get another chance.