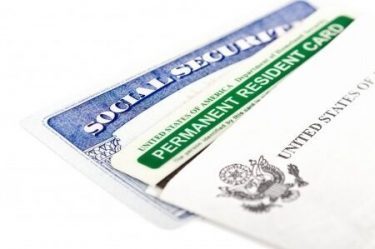 Each year US Citizenship and Immigration Services (USCIS) receives a cap on the number of available H-1B visas from Congress. After some debate about the cap, Congress decided to leave this quota for FY2017 the same as the cap in 2016, frustrating both supporters of the visa program and its detractors.
Eligibility
H-1B visas are non-permanent visas that American companies can use to attract highly skilled foreign workers with the help of the best immigration lawyers. Recipients can stay in the United States for up to six years, as long as they are employed by an American company in a job that requires technical expertise or specialized knowledge.
Qualifying jobs must require the equivalent of an American Bachelor's degree or higher for the average employee. Visa applicants must provide proof of education or evidence of expertise from a licensing authority with their application.
Caps
The USCIS's regular cap for H-1B visas is 65,000 for FY2017. Applicants are placed into a lottery for one of the available visas, and USCIS will continue to process applications until reaching the cap.
The best immigration lawyers can pursue one of the 20,000 exemptions to the regular cap. These visas are held specifically for applicants with advanced degrees.
Exemptions
Federal cap regulations do not apply in every situation, and some applicants may be eligible for an H-1B visa regardless of the cap. Exemptions include:
Employees hired to work at institutions of higher learning or other non-profit organizations
Researchers hired for non-profit think tanks or research organizations
Foreign workers hired to work in government sponsored research institutions
Limited for-profit exemptions for employees in consulting and contracting firms working on a short-term temporary basis
H-1B1 applicants from Chile and Singapore are guaranteed up to 6800 visas per year. When H-1B1 visas go unused, they enter the H-1B visa pool for the next year.
Groups that qualify for H-1B visa exemptions are eligible to be hired year-round, because their hiring numbers do not count against the USCIS immigration cap for a given fiscal year. Applicants applying for a position at an exempt organization must be able to prove the work they will be performing is related to the primary mission and stated goals of the qualifying organization.
The best immigration lawyers can assist employers and applicants with visa paperwork or searching for a way to work around the federally established immigration cap.