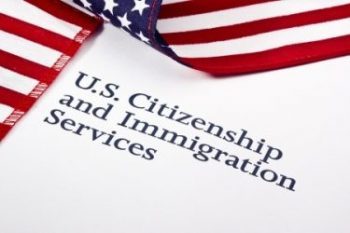 According to an annual report from the Office of the Citizenship and Immigration Services (CIS) Ombudsman, U.S. Citizenship and Immigration Services (USCIS) must digitize the entire immigration process in an attempt to improve the U.S. immigration system. This innovation could help streamline the process for millions of immigrants, reducing processing times and shortening the path to citizenship.
Detailing USCIS Inefficiencies
An ombudsman is a designated third-party official in U.S. federal agencies who is responsible for investigating complaints and working to resolve them, typically by recommending solutions. The CIS Ombudsman releases an annual report discussing the problems facing USCIS, along with specific, actionable solutions.
In the latest report, the ombudsman acknowledges the effects of COVID-19 on the immigration process under USCIS in 2020. As a result of the pandemic, USCIS had to close its national and international offices, which worsened certain issues, including a rising backlog in application processing. Additionally, staff shortages forced the agency to redirect its resources. The report also identified issues regarding digital technology, such as the inability to communicate online with applicants who didn't speak English. Insufficient technology also limited the amount of public information and resources available.
The Need for Improved Technology and Transparency
To help resolve these issues, the report also detailed solutions. One of these solutions was to improve pandemic preparedness to relieve some of the hindrances of office closures, which prevented in-person appointments. The report emphasized the importance of introducing more digital solutions while seeking sources of revenue elsewhere other than support from Congress along with fees.
Today, a mere 40% of filings are handled solely via the digital process, while another 40% depend on paper and 20% use a combination of paper and digital processing. However, the report also detailed that USCIS intends to put a plan into effect that would allow for 100% electronic filing processes for all applicants, along with two-way electronic communication systems for all customers. The plan would be implemented by 2026.
In addition to digitization, the report also recommends steps to take to improve transparency in USCIS and its processes. Applicants would be able to check USCIS processing times online. These steps would include upgrading technology for better customer service, faster responses to requests for assistance, identifying certain trends, and releasing studies with recommendations to further improve processes.
If USCIS can implement more digital solutions and work to boost transparency, the U.S. immigration process would be far more efficient for individuals and immigrant families of all types.