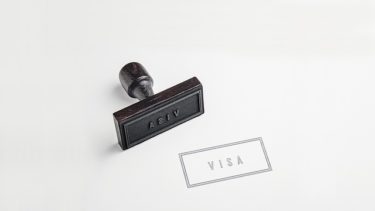 President Trump signed Presidential Proclamation (P.P.) 10052 on June 22, an extension to P.P. 10014 that temporarily suspended entry into the U.S. for specific types of visa applicants throughout 2020. The ban affected H-1B, H-2B, and L-1 visas, along with J-1 applicants involved in certain programs. However, there are certain exceptions to this visa ban, which are as follows.
H-1B Visa Exceptions
One exception for H-1B visas is for healthcare or public health professionals who are traveling to the U.S., along with researchers who are attempting to mitigate the pandemic or conduct medical research in another area that can help serve the general public. This exception accounts for individuals who are researching areas that may be indirectly tied to the pandemic, such as certain types of health issues that could leave people more vulnerable to COVID-19.
Another exception is for individuals traveling with support in the form of a request from a U.S. government entity or agency to meet certain requirements such as contractual obligations.
H-2B Visa Exceptions
Exceptions for the H-2B visa include individuals who are traveling to the U.S. based on a request from an American government entity or agency, with the intention of fulfilling contractual obligations or foreign policy objectives.
J-1 Visa Exceptions
There are several exceptions in place for J-1 visas, including:
Travel with the purpose of caring for minor U.S. citizens, nonimmigrants in lawful status, or LPRs, which may include caring for a child with special needs such as sign language or special education.
Intending to provide childcare services for children whose parents are responsible for providing care to patients with COVID-19 or assisting with medical research in an effort to combat the pandemic.
Trainees and interns involved in programs that are sponsored by a U.S. government agency, specifically on a Form DS-2019 beginning with "G-3."
Critical foreign policy objectives limited to programs involving exchange visitors who are participating in exchange programs fulfilling time-sensitive and critical objectives pertaining to foreign policy.
L-1 Visa Exceptions
Public health and healthcare professionals, or researchers working to help combat COVID-19, are also allowed entry with L-1 visas.
L-2, J-2, and H-4 Visa Exceptions
For these visas, there are national interest exceptions for individuals who intend to either follow to join or accompany a principal applicant, who may either be a parent or spouse who qualifies as a national interest exception to P.P. 10052.
If an individual falls under one or more of these exceptions, he or she may be able to gain entry into the U.S. on a designated visa.