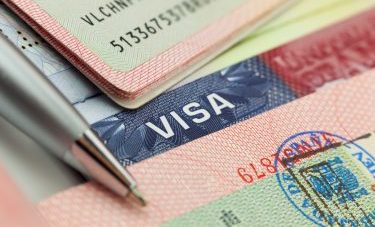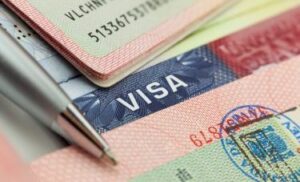 Foreign citizens seeking entry or permanent residency in the U.S. who have been declared inadmissible by U.S. Citizenship and Immigration Services may obtain immigration waivers if they meet the necessary eligibility requirements. The Immigration and Nationality Act sets forth a number of grounds that preclude people from entering or staying in the U.S. The grounds of inadmissibility may fall under a number of general categories, including criminal activity, fraud and misrepresentation, and unlawful presence. However, qualifying applicants may be granted waivers providing forgiveness for their inadmissibility factors and allowing them to continue their pursuit of obtaining U.S. visas or lawful permanent residency.
Waiver of Immigration Misrepresentation
Those deemed inadmissible for entry to the U.S. based on having secured immigration benefits fraudulently or by misrepresenting themselves may pursue waivers of immigration misrepresentation. If found inadmissible based on misrepresentation or fraud, foreign citizens may qualify for an immigration waiver if they have a U.S. citizen or lawful permanent fiancé, spouse, child, or parent. They must prove that their citizens or residents will experience extreme hardships should they be denied lawful immigration status, and there must be a waiver available for the specific transgression that caused their inadmissibility.
Provisional Waiver of Unlawful Presence
Applicants seeking provisional waivers of unlawful presence must meet all the specified conditions. Foreign citizens who have overstayed previous periods of admission can be declared inadmissible on the basis of unlawful presence. According to USCIS, to qualify for an unlawful presence waiver, applicants must be:
At least 17-years-old
Physically present in the U.S. to file the application and provide biometrics
Under the impression, their inadmissibility is based on an overstay of over 180 days but less than one year or one year or more during one stay
Able to demonstrate the hardship that a refusal of their application would cause their U.S. citizens or permanent residents
Additionally, applicants for unlawful presence waivers must have immigrant visa cases pending based on specific circumstances.
Waivers of Inadmissibility Based on Criminal Grounds
Applicants of criminal offenses other than those of moral turpitude may qualify for waivers on the grounds of criminal inadmissibility. There must, however, be a waiver available for their specific offense. Additionally, applicants must have an immediate family member who will experience hardships due to their denied entrance or at least 15 years must have passed between when they committed the crime for which they are inadmissible and when they applied for immigration status.