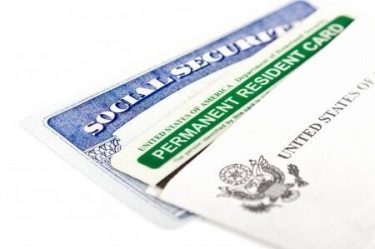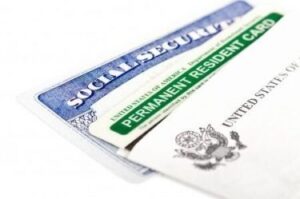 On Friday Oct. 12, three federal courts blocked one of the Trump administration's most aggressive measures to curb legal immigration. The DHS regulation, which was planned to go into effect in mid-October, would have denied immigrants who receive assistance like SNAP or Medicaid from obtaining a green card. Since Aug. 14, when DHS released the controversial measure, it was feared that on Oct. 15 the final rule on the public charge ground of inadmissibility would go into effect. But, with three days to spare, the measure has been enjoined.
What Was the Controversial Regulation?
The rule did not change the law, but rather outlined a new interpretation of the Immigration and Nationality Act (INA), which already allows DHS or JOI to deny visa applications on the grounds that the individual is a public charge. The INA states what determines a public charge is largely decided by the opinion of the Attorney General at the time of the application.
This has meant in the past that immigrants got denied when the government feared the individual would be unable to support themselves without federal assistance. However, Trump's attempted regulation would have made "public charge" relate to any immigrant who receives one or more designated public benefit for more than 12 months in a 36-month period.
Under Trump's new reading, DHS would have only considered the individual's benefits when determining if public benefits should make them ineligible for a visa. The benefits received by members of the individual's family would not have been considered.
Who Blocked It?
On Friday Oct. 12, representing another defeat for the Trump administration, Judge George Daniels of the U.S. District Court in Manhattan issued a nationwide injunction prohibiting the administration from enforcing their "public charge" rule.
A Washington state federal judge also blocked the regulation nationwide, and a third district court judge in San Francisco said the Trump administration could not enforce the rule within the 9th Circuit Court of Appeals.
Which Benefits Would Have Made Immigrants Public Charges?
The U.S. Citizenship and Immigration Services released a list of benefits that would have deemed someone a public charge. Some of them include:
Federal state, local or tribal cash assistance for income maintenance (often called "General Assistance")
Supplemental Security Income (SSI)
Temporary Assistance for Needy Families (TANF)
Supplemental Nutrition Assistance Program (SNAP)
Section 8 Project-Based Rental Assistance (including Moderate Rehabilitation)
Federally funded Medicaid
Which Benefits Would Have Not Made Immigrants Public Charges?
Under this regulation, not all benefits would have deemed someone a public charge. There were some excluded benefits that would not block a visa application. These included:
Medicaid for an emergency medical condition
Medicaid provided under the Individuals with Disabilities Education Act
School-based services or benefits given to people who are at or below the oldest age-eligible for secondary education as determined under state or local law
Medicaid received when under 21
Medicaid received by a pregnant woman and during the 60-day period beginning on the last day of the pregnancy
Why Was the Public Charge Rule Blocked?
Daniels stated in his ruling, "The Rule is simply a new agency policy of exclusion in search of a justification. It is repugnant to the American dream of the opportunity for prosperity and success through hard work and upwards mobility."
Like similar Trump immigration regulations in the past, this appeared to the judges to be an excuse to exclude people who otherwise would have lawfully been allowed visas. They saw it as a counter to American values, an opinion which could be supported by Ken Cuccinelli's, Acting U.S. Citizenship and Immigration Services Director, anecdotal rereading of "The New Colossus" poem inside the Statue to Liberty.
"Give me your tired your poor who can stand on their own two feet and who will not become a public charge," he told NPR in August.
Will This Regulation Resurface?
While this intended regulation has been blocked, there are other ways the Trump administration has worked to illegalize previously legal forms of immigration. On Oct. 4, the Trump administration issued an 800-page proclamation that will deny immigrants seeking visas if they are unable to afford health insurance.
The "Presidential Proclamation on the Suspension of Entry of Immigrants Who Will Financially Burden the United States Healthcare System" is planned to go into effect on Nov. 7, that is if federal judges don't block this new regulation as well.
The ruling would allow the government to only accept visa petitions made abroad if the applicant could prove they will be financially secure enough to get health insurance within a month of their arrival the U.S. If they would unable to pay for insurance, the immigrant would have would have to prove they would have the financial resources to pay "reasonably foreseeable medical costs."
Immigration activists have denounced this regulation.