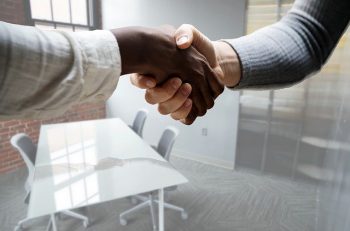 As of August 25, 2020, United States Secretary of State Mike Pompeo announced on behalf of the Department of State (DOS) that there would be an expansion of provisions enabling consular officers to waive in-person interviews for certain nonimmigrant visa applications. Specifically, the waiver would apply to renewing visas in the same category and classification as long as the visa had been expired for no longer than 12 months. 
The waiver has temporarily expanded the expiration period from 12 to 24 months, until December 31, 2020.
Qualifications for the Visa Renewal Interview Waiver
In order for nonimmigrant visa applicants to qualify for the visa renewal interview waiver and the expanded expiration period, they will be required to:
Apply to renew visas within 24 months after the expiration date of the previous visa.
Be applying for the renewal of the visa within the consular district of his or her normal residence.
Be applying for renewal under the same classification and category of visa. (For example, H-1B visa holders would be unable to qualify for the waiver if they wish to apply for F-1 visas, which aren't within the same class or category)
Show no signs of ineligibility or noncompliance with any U.S. immigration laws or regulations.
Undergo all biometric visa requirements currently in place.
Waivers for F, M, and J Nonimmigrants
For F, M, and J nonimmigrant visa applicants who meet the criteria, interview requirements may also be waived, as long as the individual meets several additional requirements.
First, the F, M, or J applicant will need to have a Student and Exchange Visitor Information System (SEVIS) record that indicates either "initial" or "active" status.
For individuals applying for F and M student visas, applicants will need to either continue education in the same major course of study regardless of the institution he or she is attending, or to attend the same institution if they wish to change majors.
J exchange visitor visa applicants may only renew a J visa if he or she plans to continue the same exchange visitor program using the same SEVIS number as the one used for the previous visa.
If F, M, and J applicants show any discrepancies between visa applications or any other potential issues with compliance, consular officers may still be able to request an interview.
For additional information about which services are currently available and other details about nonimmigrant applications, the DOS website has more details.