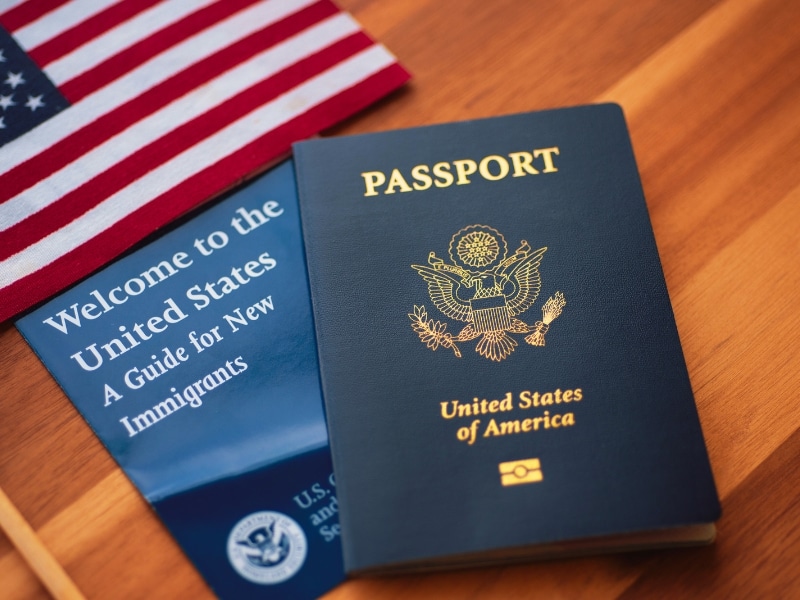 Recently, President Joe Biden sent the U.S. Citizenship Act to Congress, which could provide millions of immigrants without legal status a new pathway to citizenship. The move comes as the president has worked to reverse a multitude of Trump-era immigration policies.
What to Expect With the U.S. Citizenship Act
In addition to other policies implemented under the Trump administration, President Biden has introduced the U.S. Citizenship Act that could provide 11 million individuals in the U.S. with a new eight-year path to citizenship. It would also work to immediately provide green cards to "Dreamers" under the Deferred Action for Childhood Arrivals (DACA) program, individuals with temporary protection status, and farmworkers.
The question is whether the bill will pass. Many politicians and immigrant advocates are in favor of the bill, claiming that it will give immigrants a chance to become legal citizens and valuable contributors to local economies. On the other hand, critics of the bill claim that the bill eliminates opportunities for Americans and promotes uncontrolled immigration. There's a lot at stake, as many immigrants hope to gain citizenship in the near future amid fears of deportation.
Conflict Between Both Sides of the Immigration Argument
The disagreements between Democrats and Republicans on immigration issues have a long history, and it's continuing under President Biden. While the Democrats currently control the presidency, the Senate, and the House, they have also previously held the majority under former president Barack Obama in 2009. Despite this and the introduction of the DACA program in an effort to help young immigrants, immigration reform didn't reach the level that many had hoped to see.
Today, the nation remains largely divided regarding immigration, as a recent Pew Research study has shown. Specifically, the study found that Republicans primarily wanted to increase both deportation rates and border security, a stark contrast to Democratic policies. Considering Trump's policies have long had a strong foothold among the Republican party, Biden's immigration policies may not get through Congress even with a Democratic majority.
Ultimately, it remains to be seen whether the U.S. Citizenship Act will pass, but it could give millions of immigrants the ability to become legal members of their communities. Other recently proposed policies may go into effect under Biden, reversing some of the previous administration's policies as immigrants and their families yearn for a brighter future in the U.S.