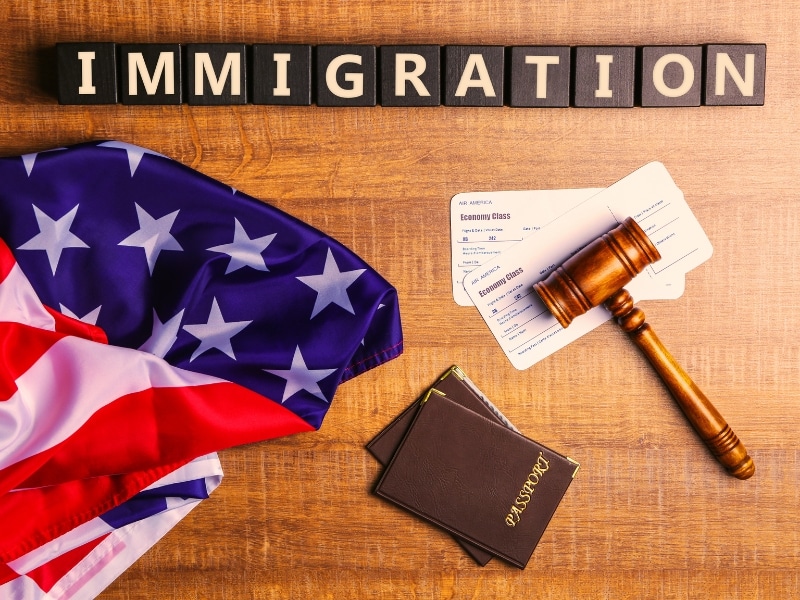 A recent report by the Transactional Records Access Clearinghouse (TRAC) at Syracuse University, the backlog of pending immigration cases in United States courts reached an all-time high in June of 2016, soaring to just over 500,000. Despite adding more judges to the system, the ratio of cases per judge is currently 1,819. On average, an immigration case takes nearly two years to make it to court. Cases involving unaccompanied minors and women with children are set to take priority, pushing many non-priority cases nearly five years down the road. While the Executive Office for Immigration Review (EOIR) plans to boost the number of judges even more- from 277 to 399, many immigrants will still face significant delays due to the sheer number of cases.
Unaccompanied minors and women with children have fueled much of the backlog in recent years. In fact, 15 percent of cases involve women with children and 14 percent are children who are unaccompanied. While the number of Mexican and Canadian nationals who are arrested remains relatively low, a shift in migration from other countries, mostly Central America, has added substantial weight to the immigration caseload. Unlike immigrants from Mexico and Canada, nationals from Central America cannot simply be turned away at the border. Many of these immigrants are fleeing from gang violence and poor economic conditions in their homeland and are seeking asylum in the United States.
According to TRAC, there are approximately 22,321 pending immigration court cases in Illinois, and the average case will take about 920 days to pass through the courts. Nearly half (10,405) of pending cases involve Mexican nationals. It is estimated that approximately 5,000 of these cases involve individuals from Central America.
With just 59 courts throughout the nation, a shortage of judges, language barriers and complicated immigration laws, it is no wonder that the influx of immigrants has caused the backlog to reach such astonishing levels throughout the U.S. Sadly, many immigrants who are simply wishing to build a safe life for themselves and their families are forced to endure long periods of suspense and fear of deportation during which they cannot work to provide for their children or make plans for their futures. With the number of judges who are becoming eligible to retire and the increase in the number of immigrants only expected to continue, many experts believe the backlog of immigration cases in United States courts is only going to get worse.