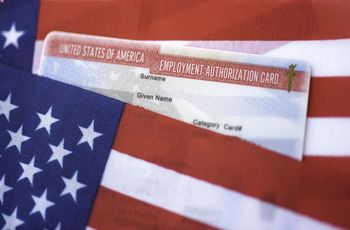 U.S. Citizenship and Immigration Services (USCIS) is authorizing employment to eligible Hong Kong residents who have been living in the U.S. as of August 5. Specifically, the agency has issued a Federal Register notice that provides information about Deferred Enforced Departure (DED) and how it applies to qualifying individuals. 
Hong Kong Residents Who Qualify for DED
President Biden issued a memorandum on August 5 making DED active for 18 months, with the program ending on February 5, 2023. Under the memorandum, some Hong Kong residents in the U.S. as business immigrants may be able to gain employment authorization.
Hong Kong residents qualify for DED if they have lived in the U.S. since August 5 and meet other requirements detailed in the memorandum. A Hong Kong resident is any individual possessing a Hong Kong Special Administrative Region (HKSAR) passport, an HKSAR Document of Identity for Visa Purposes, a Hong Kong Permanent Identity Card, a British Overseas Citizen Passport, or a British National Overseas passport.
Who Doesn't Qualify for DED?
While many Hong Kong residents are eligible for DED, some may not qualify under certain circumstances, according to the memorandum.
Some grounds for ineligibility include:
Residents who have returned to Hong Kong or PRC after August 5, or who have not lived within the U.S. since August 5
Individuals subject to extradition
Residents who were convicted of two or more misdemeanors or a felony in the U.S.
Residents determined to present a safety risk to the public or those whose employment the Secretary of Homeland Security has determined is not in the best interest of the U.S.
Steps for DED Application
Hong Kong residents who are eligible for DED don't need to apply to the program. The memorandum details all the eligibility requirements for qualifying individuals, along with additional Department of Homeland Security requirements that this agency detailed.
To qualify for DED, Hong Kong residents will instead need to use Form I-765 to apply for an Employment Authorization Document. Those who qualify for DED under the memorandum can receive travel authorization. To travel under this program, individuals will also need to apply using Form I-131, the Application for Travel Document. Completing this form may enable them to receive advance parole.
Taking these steps, Hong Kong residents who qualify for DED may be able to receive employment authorization from USCIS.