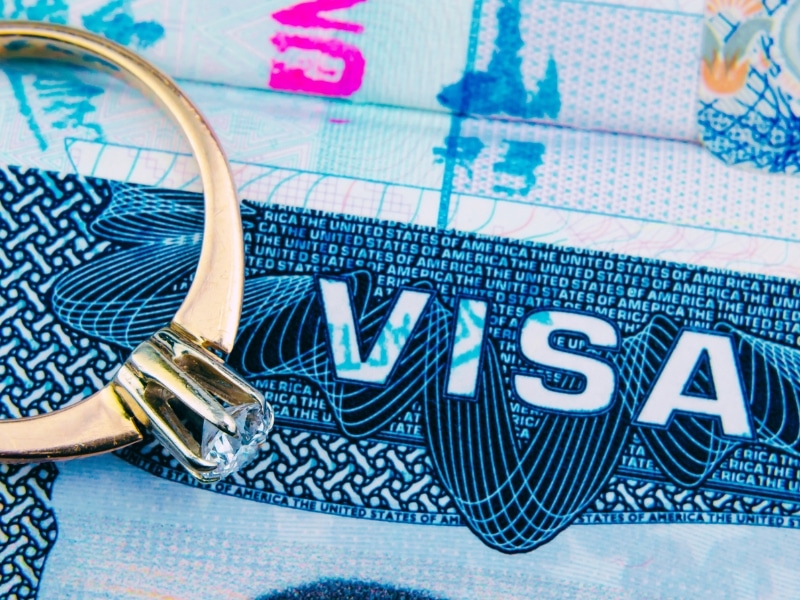 USCIS has announced higher filing fees for K1 Fiance Visas beginning December 23, 2016. An immigration lawyer can explain fee increases and their impact on Illinois applicants who want to file for K1 Visas.
New K1 Fiance Visa Fees
Beginning December 23, 2016, individuals who want to file for K1 Fiance Visas will be required to pay higher filing fees:
I-129 Petition for Alien Fiance will increase from $340 to $535
I-130 Petition for Alien Relative will increase from $420 to $535
All applications that are postmarked or filed on or after December 23, 2016 will incur higher fees. Previous lower fees can only be accepted if applications are postmarked by December 22 or earlier. If new fees are not paid, USCIS will reject all benefit requests for nonpayment. There will no longer be a 14-day grace period to correct failed fee payments through an immigration lawyer.
Reduced Fee Options
Along with higher filing fees for K1 Fiance Visas, USCIS is introducing a reduced fee option for certain low-income naturalization applicants who don't qualify for fee waivers. Individuals who wish to request a reduced filing fee should file Form N-400, Application for Naturalization, if their documented, annual household income is greater than 150 percent, but less than 200 percent of the Federal Poverty Guidelines at the time of filing. Filers must submit the reduced fee of $320 and a biometrics fee of $85 with the I-942 application for reduced fees. Applicants should note that a reduced fee is not the same as a fee waiver. An immigration lawyer can answer questions about eligibility requirements, fees, and necessary forms required for fee waivers.
Eligibility Requirements for K1 Fiance Visas
To be eligible for a K1 Fiance Visa, the law requires:
A foreign citizen must intend to marry a U.S. citizen. The U.S. government will require proof of an upcoming marriage, such as the date and place of the wedding, even if the ceremony is performed by a judge.
Parties must show proof that they are legally able to marry. If one spouse is under the age of 18, the visa may be denied. If one spouse has been previously married, there must be proof that the marriage legally ended by divorce, annulment or death.
To prevent sham marriages, U.S. immigration law requires that K1 Fiance Visa applicants must have met their intended spouse in person within the two years preceding the date of the initial filing.