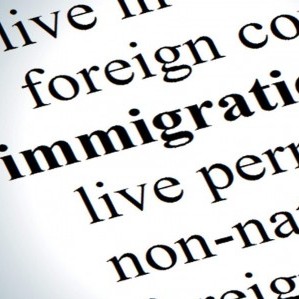 The H-1B visa is a non-immigrant program that is designed to bring highly educated foreign workers who possess specialty skills or training to the United States. Many H-1B immigrants are entrepreneurs or gifted innovators. In today's dynamic labor market, the presence of these individuals enhances the ability of American employers, and the American economy as a whole, to prosper. In recent years, however, the effect that H-1B visa holders have on American jobs has been an area of controversial discussion.

Many opponents to the H-1B visa claim that foreign workers are taking jobs away from Americans and causing a negative impact on the economy, but there have been numerous studies that support the positive effects that are realized by employing immigrants.
A 2013 report that was created by professors at Harvard University evaluated data from 1995 to 2008 regarding the impact of H-1B visa holders on American jobs. The study found that for every 1 foreign worker hired by a company, 3.1 jobs were created for American workers at that same firm during the time frame specified.
Research shows that the United States has missed out on substantial job growth by limiting the number of H-1B visas. If the U.S. had not rejected about 178,000 H-1B applications for computer related professionals in 2007-2008, for instance, American workers in metropolitan areas could have enjoyed an estimated 231,224 job opportunities in the two years that followed.
A 2011 report by the Partnership for a New American Economy (PNAE) revealed that for every H-1B visa awarded in a state, 1.83 new jobs were created for American workers within the next seven years.
It is estimated that H-1B visas awarded from 2010 to 2013 will result in the creation of approximately 700,000 job opportunities for U.S. born workers by 2020. In Illinois alone, more than 37,000 jobs are expected to be created.
Unfortunately, the limit that has been placed on the number of H-1B visa awards allowed each year could result in many American companies being unable to obtain the skilled workers they need. For some employers, the deficiency could slow down expansion or even force them to relocate outside the USA. This would deprive American workers of job opportunities as well. In fact, many employers report that H-1B visas are necessary to allow them to continue basing their operations in the United States. Being forced to relocate out of the country would cost American workers jobs at all levels.