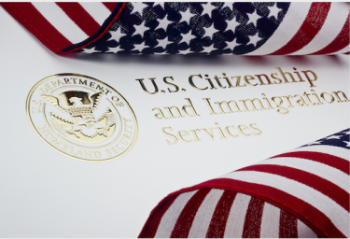 A recent Senate spending bill could lead U.S. Citizenship and Immigration Services (USCIS) to begin salvaging unused green cards. This bill would specifically enable the agency to salvage employment- and family-based visa numbers spanning from 2020 to 2021, which would have remained unsalvaged due to delays in application processing experienced during the pandemic.
The move would help U.S. citizens reunite with loved ones and boost the economy by allowing employers to access the workers they need.
How Immigration Funding Would Work
Through the proposed legislation, the Department of Homeland Security (DHS) would receive a total of $71.7 billion to use toward immigration. This amount falls $65 million short of President Biden's request, and it's $136 million less than the total for fiscal 2021. Additionally, USCIS would receive a total amount of $487 million to use in fiscal 2022, which comes to $359 million more than USCIS received this year.
The money given to USCIS would primarily go toward helping alleviate backlogs and bring in as many as 125,000 immigrant refugees by next year.
On the other hand, U.S. Customs and Border Protection would see budget cuts under the new bill. This agency would receive $14.5 billion, which is $80 million less than what President Biden requested and half a billion less than what the agency received in 2020.
Meanwhile, U.S. Immigration and Customs would also receive far less than initially requested, with a total of $7.9 billion.
Other Funding
In addition to providing funding for these agencies, the new bill would help fund the development of three migrant processing facilities located at the country's southwest border. It would also supply funding for environmental mitigation at certain locations that border wall construction impacted throughout President Trump's term.
Another channel of funding would include $2.6 billion to go toward the Cybersecurity and Infrastructure Security Agency. $1.6 billion of this would contribute toward private sector information sharing and protection for federal networks.
Eliminating the Hassles of Backlogs
The Covid-19 pandemic was disruptive for many immigrants and non-immigrant workers, as USCIS became unable to resume normal service due to certain safety guidelines and other restrictions in place. However, this new bill, along with other changes, would help to ensure that many immigrants and their families have the chance to recover green cards and gain citizenship or lawful permanent residency in the U.S.