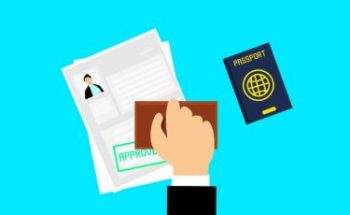 As the effects of the pandemic begin to subside for immigrants, foreign fiances are likely to benefit from fewer travel restrictions when entering the U.S. The country suspended routine visa services for immigrants in 2020, with the White House issuing restrictions that would prevent some immigrants and nonimmigrants from entering the country. However, some of those restrictions are soon to end. 
Allowing Fiances to Enter the Country With Normalized Services
Across the globe, U.S. embassies and consulates have begun reintroducing normalized visa appointment services. In the process, U.S. consular posts have started placing fiances and spouses of American citizens as a top priority when scheduling visa interviews. Some foreign nationals are also allowed to enter the country even with COVID-19 proclamations still in place. In turn, foreign national fiances and spouses of American citizens are able to enter the country more easily.
Using a Tiered System to Process Applications
The U.S. Department of State decided to implement a tiered approach to visa application processing, with the goal to help improve its efficiency. The tiers are currently as follows:
Tier One
Tier One is reserved for immediate relative intercountry adoption visas, some Special Immigrant Visas such as Afghan and Iraqi nationals working with the American government, age-out cases in which applications will no longer qualify because of their age, and certain emergency cases.
Tier Two
Tier Two covers visas for fiancees or fiances, returning residents, and immediate relatives.
Tier Three
In this tier, the government issues family preference immigrant visas, along with SE Special Immigrant Visas that apply to some employees who work for the American government abroad.
Tier Four
This tier applies to all other immigrant visas such as diversity visas and employment preference visas.
Exemption from COVID-19 Proclamations
Currently, COVID-19 proclamations don't apply to lawful permanent residents and spouses of U.S. citizens. As of April, the Secretary of State has issued a national interest exemption for all K-visa applicants. This means that despite the backlog resulting from the pandemic and the restrictions in place, the U.S. government is attempting to bring more immigrant families together by removing some of the barriers previously in place for immigrant fiances and spouses. As the government continues to ease restrictions, these individuals are likely to have an even easier time gaining entry into the U.S.