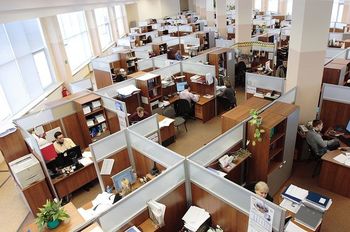 The Biden administration has begun to assign more immigration officers to help tackle the processing backlog for DACA (Deferred Action for Childhood Arrivals) applicants.
Helping Review More DACA Applications
To inform potential DACA applicants regarding what to expect when applying, USCIS indicated that it would help launch public awareness campaigns. These campaigns would educate applicants with details regarding ways to shorten processing times. They would also send reminders to DACA beneficiaries when they need to renew work permits and deportation deferrals.
As of the end of May 2021, USCIS had adjudicated only 1,900 of more than 62,000 recent DACA applications submitted by undocumented teens and young adults since December 2020. By June of this year, the backlog had increased to over 81,000 applications, along with 13,000 requests for renewal still pending review.
After becoming aware of certain concerns over the way USCIS has processed DACA applications and renewal requests, Tracy Renaud, USCIS interim director, indicated that the agency was working to process all requests promptly. At the same time, Renaud revealed that specific issues were causing delays in processing, one of which had included a "technical problem" with validating "alien registration numbers" that USCIS had managed to resolve. Additionally, fiscal challenges contributed to staff shortages that forced the agency to reallocate resources.
Streamlining the Application Process for the DACA Program
In addition to getting more staff to review applications, USCIS has made the processing of biometric data more efficient. DACA applicants need to submit biometric data in person at a designated office location. By the end of July 2021, more than 33,000 new DACA applicants had managed to provide this data through approximately 11,000 appointments.
To determine eligibility, USCIS has also started to send formal requests for evidence to many first-time applicants, which would help prove that they have clean criminal records, have lived in the country since 2007, arrived in the U.S. before the age of 16, served in the American military without dishonorable discharge, and earned a high school diploma, GED, or equivalent in the U.S.
Due to the initiative of the Biden administration and USCIS, it's expected that the backlog will continue decreasing as additional staff and other measures help ease the process.